Planter oval purple washed white 28cm x 17cm H12cm
£ 3,60
incl. 20 % VAT., excl. shipping costs
Product.Nr. 65084
weight 0.50 KG
delivery time 5-7 days

16 reviews, rated on average 4.7
15062
Planter oval purple washed white 28cm x 17cm H12cm
With its attractive design and the look in shabby chic, the planter in oval design lands a direct hit. The garden bowl is finished in a purple hue and has been specially washed white to create an original antique look. Every bowl is unique! On the sides are wooden handles, which emphasize the nostalgia character skillfully.
With a spacious space is offered much planting space. Thus, the oval decoration pot is a versatile decoration and planting possibility to conjure up exciting flower creations. A balcony decoration or garden decoration will benefit in summer especially magnificent from the planter. At any other time of the year, the shell makes just as well indoors, for example as a table decoration and can be wonderfully combined with other flower tubs.
The purple-colored, oval zinc bowl of the exclusive VIANA series has a size of approximately 28 x 17 centimeters. The height is about 12 centimeters.
Dimensions: approx. 28cm x 17cm
Height: about 12cm
Color: purple, white
Material: metal, wood
Quantity: 1 piece
Please note: This product is made of post-treated sheet steel. For this reason, we can not guarantee that the vessel is 100% rustproof and 100% waterproof.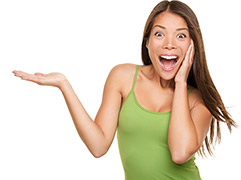 various payment options

97% positive customer reviews
weekly discount promotions in the newsletter
our YouTube channel explains many articles
extensive customer service

DHL World Package
Delivery will be made within 5-7 working days. The delivery period starts after conclusion of the contract and ends after 5-7 working days. If the last day of the period falls on a Saturday, Sunday or a general public holiday recognized at the place of delivery, the next working day shall be substituted for such day.
| | |
| --- | --- |
| Calculation | Total price |
| to 5,00 kg | £ 5,90 * |
| over 5,00 to 15,00 kg | £ 13,50 * |
| over 15,00 to 30,00 kg | £ 26,50 * |
| over 30,00 to 60,00 kg | £ 52,00 * |
| over 60,00 to 120,00 kg | £ 104,00 * |
| over 120,00 kg | Please make a new order |
Our top offers May 2020
* all prices incl. 20 % VAT.,
excl. shipping costs
Crossed out prices correspond to the previous price.

more categories suitable for this article
You May Also Like
* all prices incl. 20 % VAT.,
excl. shipping costs
Crossed out prices correspond to the previous price.