Planter Concrete acorn 19cm x 14cm H13cm
£ 6,85
incl. 20 % VAT., excl. shipping costs
Product.Nr. 66429
weight 1.50 KG
delivery time 5-7 days

14 reviews, rated on average 4.7
15160
Planter Concrete acorn 19cm x 14cm H13cm
This modern concrete planter creates a stylish autumn atmosphere on your patio or in the garden. Stylishly, an acorn was used as a model for the design of the shape of this planter. The implementation of the premium brand VIANA is outstanding. Thus, the surface structure is exactly modeled after a natural glans. A brown color accentuation puts the whole thing in the limelight.

The lying Dekoeichel is open at the top, so you can populate them with great plants such as succulents or autumnal Erika. Also, a dry arrangement, can enrich your autumn decoration indoors, if you present it in the decorative bowl. Acorns are beyond the herbstdeko also wonderful for a wintry decoration.

You get the acorn to plant with the measures of about 19 by 14 centimeters, at a height of about 13 centimeters At the bottom there are three furniture saver.

Dimensions: about 19cm x 14cm
Height: about 13cm
Color: gray, brown
Material: concrete, plastic
Quantity: 1 piece

Note: Accessories shown on product images as well as decorative items are not part of the product range unless they are explicitly included.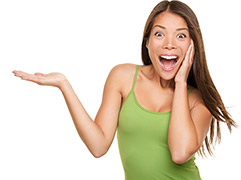 various payment options

97% positive customer reviews
weekly discount promotions in the newsletter
our YouTube channel explains many articles
extensive customer service

DHL World Package
Delivery will be made within 5-7 working days. The delivery period starts after conclusion of the contract and ends after 5-7 working days. If the last day of the period falls on a Saturday, Sunday or a general public holiday recognized at the place of delivery, the next working day shall be substituted for such day.
| | |
| --- | --- |
| Calculation | Total price |
| to 5,00 kg | £ 5,90 * |
| over 5,00 to 15,00 kg | £ 13,50 * |
| over 15,00 to 30,00 kg | £ 26,50 * |
| over 30,00 to 60,00 kg | £ 52,00 * |
| over 60,00 to 120,00 kg | £ 104,00 * |
| over 120,00 kg | Please make a new order |
Our top offers June 2020
* all prices incl. 20 % VAT.,
excl. shipping costs
Crossed out prices correspond to the previous price.

more categories suitable for this article
You May Also Like
* all prices incl. 20 % VAT.,
excl. shipping costs
Crossed out prices correspond to the previous price.