Plant protection
More categories
Aphid, caterpillar & Co.
As soon as the garden season has started, gardeners, hobby gardeners and florists have to deal with lice, caterpillars and other pests. Some of these unloved guests are even a year-round annoying plague for indoor plants. Our range of pesticides includes a wide range of highly effective agents tailored to specific pest species, plant species and locations.
Yellow board, insect spray, glue ring and pesticides against aphids, caterpillars and Co.
Yellow sheets lure winged insects, flies, blackthorn...
Fungal diseases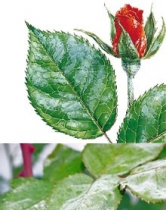 They are called mildew, blackspot, leaf spot disease or rust - fungal diseases in ornamental plants, fruits and vegetables are the nightmare for every gardener. Infested plants are not only a sad sight, but also threatened with extinction. The first signs are often ruffled, withered or spotted leaves, rot on fruits, buds and roots or a white coating. Then appropriate measures should be taken to combat the fungus and prevent re-fungal infestation.
Net...
Lawn, weeds & Co.
A well-tended lawn in lush greenery is the dream of every hobby and allotment gardener. But a dense, green lawn requires a lot of care and a regular removal of weeds and moss. Also stone paths, walls and paved driveways are often taken by unwanted plants. Again, the weed control in our online store help.
Weed removers are available as spraying, spraying and pouring products. You can also find granules that can already be used preventively when lawns are being re-turfed.
Mole, snail & Co.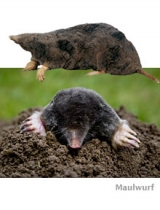 A kitchen garden is a coveted food source for unloved guests such as mole, snail and Co. Pests not only destroy the crop, but are also not entirely harmless to humans. With the pesticides for home and garden can be reliably combat pests.

Cereal bait, vole gas, rat poison and slug pellets for a garden without pests

Since molehills in the garden can cause accidents, the protected animals should be distributed as gently as possible. With gas and other defenses such as...
Healthy indoor and garden plants every florist and hobby gardener wishes. But diseases, pests and weeds often ruin the dream of a perfect garden and lush ornamental plants. Plant protection products provide reliable protection here.

Phytosanitary measures should be carried out wisely. Depending on the infestation, individual treatment is required to avoid damaging other plants, animals and insects. In our well-assorted garden online shop you will find the right plant protection products depending on the place of application, the type of plant and the problem.

Agents for aphid, caterpillar & Co. are available for indoor plants, greenhouse plants and garden. Whether spray, bait or sticks - our pesticides are reliable. Mole, Mole & Co. remedies effectively eliminate nudibranchs from nursery beds. At the same time, we provide gentle means of expelling moles and voles. Our plant protection products against fungal diseases are plant compatible and reliably protect house and garden plants from fungal attack. You will find various remedies for all types of weeds and for a lush green lawn in our lawn, weed and Co. range. With the wide range of pesticides in our online shop, your plants are protected and healthy all year round.