Plant plug autumn assortment 12p
£ 13,80
£ 1,15 per piece
incl. 20 % VAT., excl. shipping costs
Product.Nr. 64979
weight 0.16 KG
delivery time 5-7 days

15 reviews, rated on average 5
15081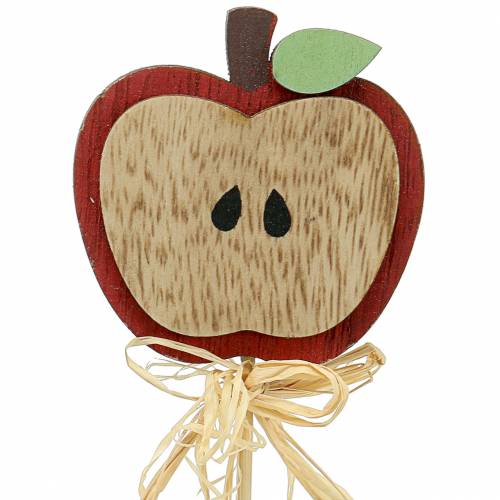 Plant plug autumn assortment 12p
Whether it is heather, stonecrop or autumn blackberries, these attractive plant plugs as an autumn assortment blend harmoniously into every harmonious autumn decoration. The decorative plugs are artfully made of wood to be located on a wooden staff. A raffia bow completes the overall appearance ideal. You will receive six different wooden figures in the assortment. Among them: apples, pumpkins, toadstools, foxes, hedgehogs and squirrels. So everything the autumn heart desires.
But you can also use the wooden plugs in your floristic workpieces for autumn. The rod can be wonderfully individually cut and incorporated into substrates such as polystyrene and plug-in compound. So even a magnificent fall crane, equipped with these plugs can be a real highlight in the table decoration.
You get the Herbstsortiment to the Stecken sixfold assorted in great autumn colors in a set of 12 pieces. Each variant is available 2 times. The decoration plug has a total length of about 30 centimeters with the rod; The wooden figures themselves are about 5 to 7 centimeters tall.
Total length: about 30cm
Size: about 5cm -7cm
Color: Green, Red, Nature, Brown, White, Black
Material: wood
Quantity: 12 pieces, 2 per variant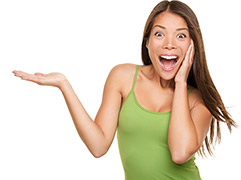 various payment options

97% positive customer reviews
weekly discount promotions in the newsletter
our YouTube channel explains many articles
extensive customer service

DHL World Package
Delivery will be made within 5-7 working days. The delivery period starts after conclusion of the contract and ends after 5-7 working days. If the last day of the period falls on a Saturday, Sunday or a general public holiday recognized at the place of delivery, the next working day shall be substituted for such day.
| | |
| --- | --- |
| Calculation | Total price |
| to 5,00 kg | £ 5,90 * |
| over 5,00 to 15,00 kg | £ 13,50 * |
| over 15,00 to 30,00 kg | £ 26,50 * |
| over 30,00 to 60,00 kg | £ 52,00 * |
| over 60,00 to 120,00 kg | £ 104,00 * |
| over 120,00 kg | Please make a new order |
Our top offers May 2020
* all prices incl. 20 % VAT.,
excl. shipping costs
Crossed out prices correspond to the previous price.

more categories suitable for this article
You May Also Like
* all prices incl. 20 % VAT.,
excl. shipping costs
Crossed out prices correspond to the previous price.