Plant heart of vine White 27cm x 17.5cm 1pc
£ 4,35

*
Plant heart of vine White 27cm x 17.5cm 1pc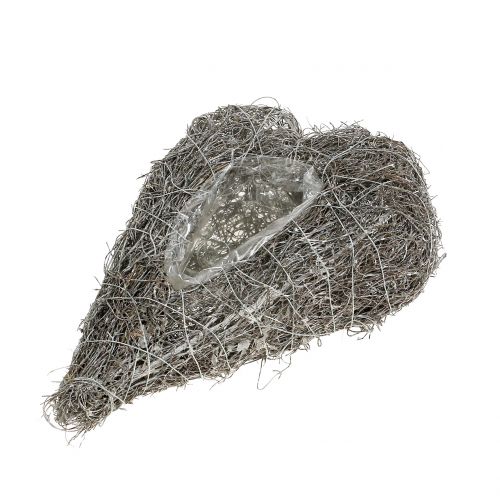 Delivery till 30. July **
---

Product description
This plant heart made of vine, in which the natural tone of the wood shines through under the white color, can be processed individually in the most diverse projects! As in the structure of metal frame and attached dried branches including leaves a heart-shaped recess in the middle, the decorative heart of the product group VIANA can for example be decorated with pretty flowers and then used as a room decoration for a wedding. The hole is lined with transparent plastic film, so that a planting can be easily done. The same applies if you want to create a commemorative jewelery for the funeral days in the field of funeral floristry or if you want to create a mini-dry arrangement for your home with the help of floral foam: all these projects can be implemented quickly thanks to the foil!
The plant heart of white-washed vine has approximately the external dimensions 27 x 17.5 x 10.5 centimeters. The inside dimensions are approximately 10.5 x 6.5 x 7 centimeters.
Outside dimensions:
27cm x 17.5cm x 10.5cm
Inner dimensions:
10.5cm x 6.5cm x 7cm
Color:
nature, white, colorless
Material:
wood, metal, plastic
Quantity: 1 piece
Note: Accessories as well as decorative items shown on product images are not part of the product unless they are explicitly included.

Prod. nr.
: 88199
Weight
: 0,5 kg
Delivery till
: 30. July
**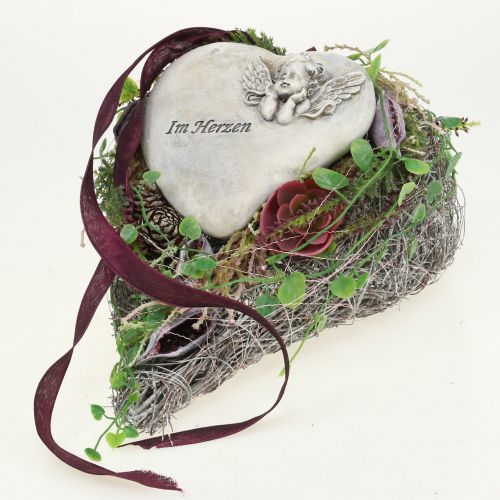 ---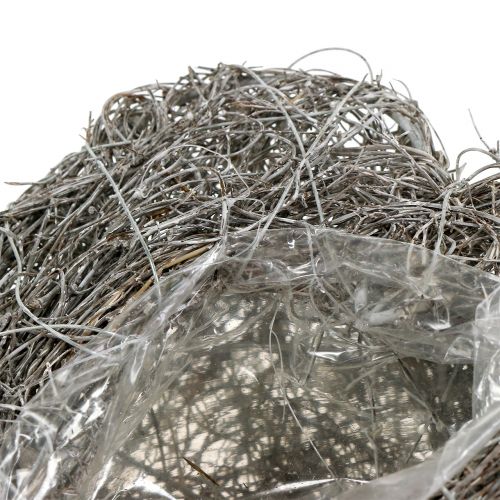 ---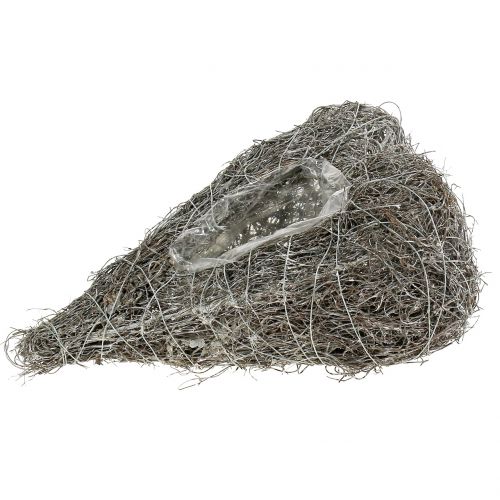 * All prices incl. 20 % VAT,
Excl. shipping costs
Crossed-out prices correspond to the previous price. Plus any applicable customs duties.
** Except prepayment. After the invoice amount has been credited to our account, we will process your order immediately.
Further categories matching your selection