Plant Basket Vine and Branches White washed Ø37 / 28cm 2...
£ 21,50

*
Plant Basket Vine and Branches White washed Ø37 / 28cm 2 piece set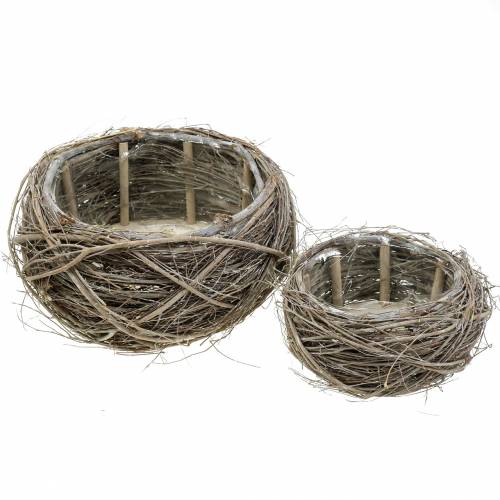 Delivery till 30. July **
---

Product description
This high quality processed planter by VIANA proves to be an attractive eye-catcher with rustic chic. You get the basket bowl in a set of 2 in two different sizes. Each plant basket was very lovingly bound from vine and small branches and then provided with a trendy white wash. So the natural character is still preserved. Especially in the style of the Shabby chic or country house romance, this type of design is very well received. The decorative bowl is also lined inside with a foil. So dirt and earth can not escape.
All sorts of seasonal flowers and plants come into their own thanks to the modern design and the wicker look of the plant pot. For example, create on the terrace, on the balcony or in the conservatory! Especially in the entrance area such beautiful planters with plantings look very nice to welcome guests and customers.

The white-washed planter made of twigs comes in two different sizes in the set to you. At a height of 16 centimeters, the large basket shell has a diameter of approximately 37 centimeters, the small basket at a height of 9, approximately a diameter of 28 centimeters.
Diameter:
approx. Ø37 / 28cm
Height:
about 16 / 9cm
Color:
nature, white washed
Material:
wood, plastic, metal
Quantity:
2 pieces
Prod. nr.
: 66170
Weight
: 3 kg
Delivery till
: 30. July
**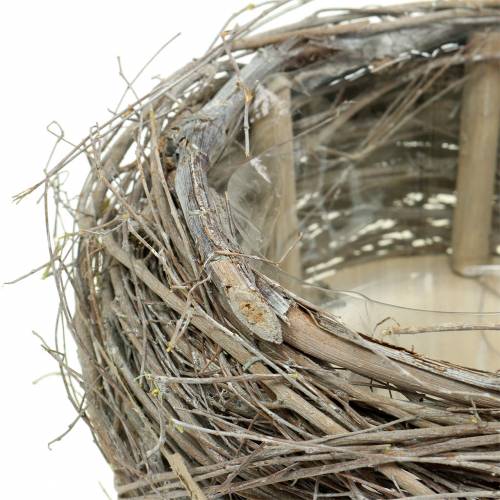 ---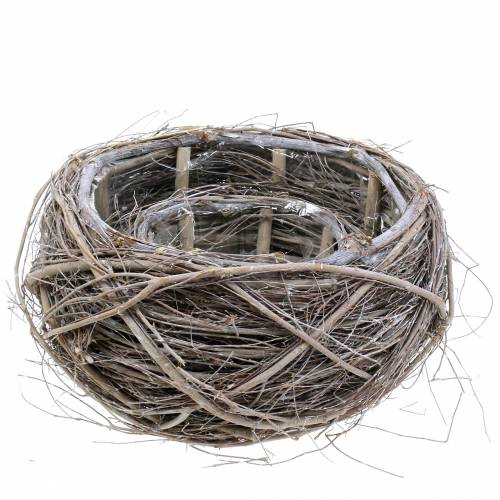 * All prices incl. 20 % VAT,
Excl. shipping costs
Crossed-out prices correspond to the previous price. Plus any applicable customs duties.
** Except prepayment. After the invoice amount has been credited to our account, we will process your order immediately.
Further categories matching your selection