Panicle hydrangea creamy white, artificial hydrangea,...
9,85 € *
£ 6,70

*
you save 32% (£ 3,15)
Panicle hydrangea creamy white, artificial hydrangea, silk flower 98cm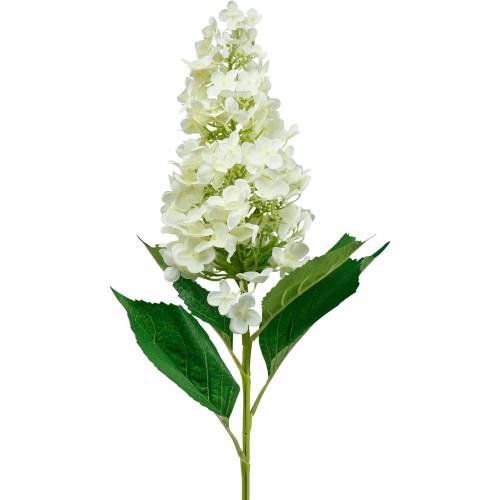 9,85 € *
£ 6,70

*
you save 32% (£ 3,15)
Delivery till 30. July **
---

Product description
Hydrangeas are just lovely flowers! With this panicle hydrangea you can create wonderful decorations for spring, summer or autumn.
With this hydrangea stem from the quality brand VIANA you ensure the lasting beauty of these impressive panicle blossoms. - Because this is an easy-care, very natural-looking silk flower of a hydrangea!
Place the decorative flower individually or together with the variant in a delicate shade of green in a tall glass vase as a table decoration on your dining table or in a large floor vase on a small table or in the entrance area of your apartment. Artificial panicle hydrangeas also offer a refreshing spring-like look on the counter of a doctor's practice or at the reception of a hotel foyer.
Our tip:
Due to its particularly long, thick flower stem with a flexible metal core inside, you can easily tie a pretty wreath with as many as four to six artificial hydrangeas and some metal wire, which you can then decorate further depending on your mood. - Flower wreaths made of panicle hydrangea are also a particularly beautiful decorative object to hang or for the table for a wedding party.!
The panicle-shaped flower head of the artificial flower consists of many large and creamy white flowers, which become smaller towards the tip, as well as numerous small spherical buds. In addition, the hydrangea has five green leaves in different sizes with realistic leaf veins.
The artificial hydrangea in creamy white has a total length of around 98 centimeters with its strong stem. The panicle-like umbel has a length of about 25 centimeters and a diameter of about 15 centimeters. The flowers of the hydrangea panicles have an approximate diameter of 2.5 to 4 centimeters.

Total length:
approx. 72 cm
Panicle size:
approx. 25 × 15cm
Flower
size:
approx. Ø 2.5–4 cm
Sheet size:
9.5 × 6.5cm / 15 × 10cm / 17.5 × 12cm
Color:
cream white, green
Material:
plastic, metal
Quantity:
1 piece
Prod. nr.
: 11934
Weight
: 0,45 kg
Delivery till
: 30. July
**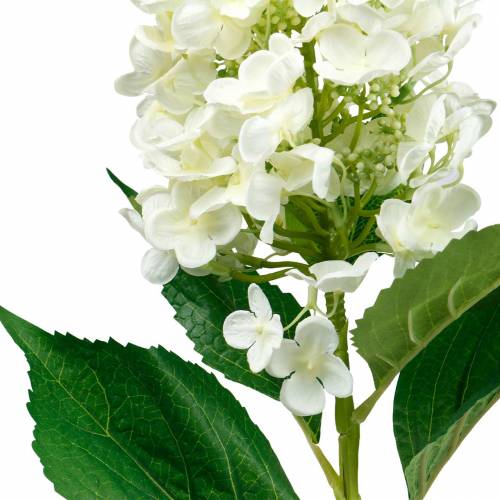 ---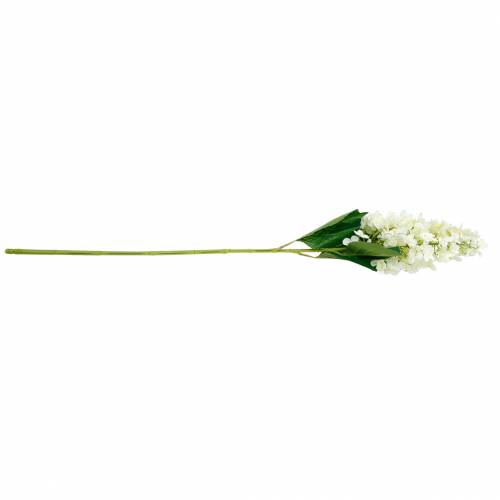 * All prices incl. 20 % VAT,
Excl. shipping costs
Crossed-out prices correspond to the previous price. Plus any applicable customs duties.
** Except prepayment. After the invoice amount has been credited to our account, we will process your order immediately.
Further categories matching your selection