Palm Male Wine Red 25pcs For dry arrangements
£ 7,80
£ 0,31 per piece
incl. 20 % VAT., excl. shipping costs
Product.Nr. 8209
weight 1.36 KG
delivery time 5-7 days

17 reviews, rated on average 4.8
17542
Palm Male Wine Red 25pcs For dry arrangements
The wine-red palm blossom shows us once more the inexhaustible wealth of forms in nature! The male palm blossoms, known in dry floristry under the English name "Palm Male", are an extremely aesthetic natural decoration. Here they were carefully dried and dyed a deep wine red.

Due to the snail-shell-like coils, the exotic is a long-runner in arrangements of all kinds. Whether for the living room table at home, the decorative bowl next to the front door or as a grave decoration: the natural product literally rounds off your dry decoration! The dried fruit of the palm is also part of the memorial floristry. In this deep red color, the blossom of the Seychelles palm can be combined excellently with other natural materials in deep brown colors and offers a nice contrast to large cones, twigs or grasses. Are you looking for something more exotic? - Then combine the dried flowers with other natural products from the world of palm trees such as palm spear or coconut shells!

Due to their relatively small size, the dried inflorescences not only fit ideally on dry arrangements or grave mats, but can also be attached to wreaths.

The dried palm blossoms are delivered in a plastic bag with a total of 25 pieces, whereby the size of the plants varies of course. The individual flowers are about 5 to 7 centimeters in size, which results in an approximate width of 10 to 14 centimeters for the double-occupied branch. For orientation purposes, a length between about 6 and 10 centimeters can be specified for the handle without obligation.
Please note:
This is a
natural product
! This means that the product is subject to
natural fluctuations
and can therefore
deviate
from the specified dimensions in terms of shape, color, size, width, length and diameter!
Width:
approx. 10-14cm
Total length:
approx. 6 - 16cm
Color:
wine red
Material:
wood
Quantity: 25 pieces
automatically translated to google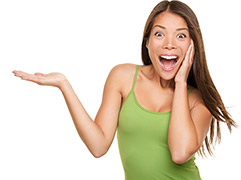 various payment options

97% positive customer reviews
weekly discount promotions in the newsletter
our YouTube channel explains many articles
extensive customer service

DHL World Package
Delivery will be made within 5-7 working days. The delivery period starts after conclusion of the contract and ends after 5-7 working days. If the last day of the period falls on a Saturday, Sunday or a general public holiday recognized at the place of delivery, the next working day shall be substituted for such day.
| | |
| --- | --- |
| Tiered pricing | Total price |
| to 5,00 kg | £ 4,00 * |
| over 5,00 to 15,00 kg | £ 6,50 * |
| over 15,00 to 30,00 kg | £ 19,50 * |
| over 30,00 to 60,00 kg | £ 39,00 * |
| over 60,00 to 120,00 kg | £ 62,50 * |
| over 120,00 kg | Please make a new order |
Our top offers November 2020
* all prices incl. 20 % VAT.,
excl. shipping costs
Crossed out prices correspond to the previous price.

more categories suitable for this article
You May Also Like
* all prices incl. 20 % VAT.,
excl. shipping costs
Crossed out prices correspond to the previous price.