Palm cup on a stick white washed 25pcs.
£ 8,35
£ 0,33 per piece
incl. 20 % VAT., excl. shipping costs
Product.Nr. 258
weight 0.79 KG
delivery time 5-7 days

19 reviews, rated on average 4.9
17549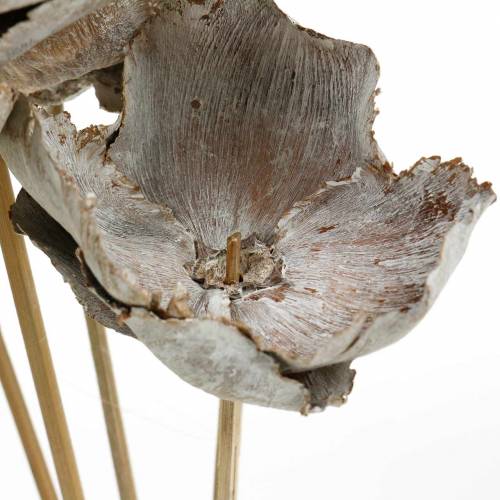 Palm cup on a stick white washed 25pcs.
Do you love the magic of exotic countries? - With the Palm Cup you can bring something exotic into your home. The fascinating natural decoration consists of a wooden flower which consists of 8 leaves and is curved in a bowl shape. Some of the flowers have also contracted like a basket.

Use the exotic-looking flower from India for attractive decorations for all seasons. The dried natural flower is of very high quality and has been washed white, which further emphasizes its wooden structure. Each Palm Cup is equipped with a long wooden handle with which the decorative flower can be easily incorporated into floristic workpieces:

Bring southern flair into your interior decoration by placing the Palm Cup in a vase as a table decoration or on a sideboard. Or you can work the natural flowers into beautiful bouquets, arrangements or wreaths. - But the appealing Palm Cups are not only good for decorating your home - the wooden flowers are particularly suitable in dry bouquets for hotel rooms or entrance areas or for the interior of restaurants. And the long-lasting flowers can also be used in funeral floristry.

You can also remove the wooden flower from the stick and place it individually on yours
Glue on workpieces or distribute them as a natural scatter decoration for your table or on a decorative tray, for example around a candle decoration. Thanks to their smooth back, the flowers can be easily glued on. The bowl-shaped flowers could also serve as small decorative bowls for scattered decorations, a tea light or for storing jewelry.

You get the natural white washed palm cups in a set of 25 in a plastic bag. The total length of the wood blossom is about 42 - 44 centimeters with the stem. The diameter of the flowers is about 8-12 centimeters.

Please note: This is a natural product ! This means that the product is subject to natural fluctuations and can therefore deviate from the specified dimensions in terms of shape, color, size, width, length and diameter!

Total length: approx. 42–44cm
Flower diameter: approx. Ø8–12cm
Color: natural, washed white
Material: palm cup, wood
Quantity: 25 pieces in a set


automatically translated to google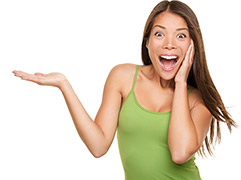 various payment options

97% positive customer reviews
weekly discount promotions in the newsletter
our YouTube channel explains many articles
extensive customer service

DHL World Package
Delivery will be made within 5-7 working days. The delivery period starts after conclusion of the contract and ends after 5-7 working days. If the last day of the period falls on a Saturday, Sunday or a general public holiday recognized at the place of delivery, the next working day shall be substituted for such day.
| | |
| --- | --- |
| Tiered pricing | Total price |
| to 5,00 kg | £ 4,00 * |
| over 5,00 to 15,00 kg | £ 6,50 * |
| over 15,00 to 30,00 kg | £ 19,50 * |
| over 30,00 to 60,00 kg | £ 39,00 * |
| over 60,00 to 120,00 kg | £ 62,50 * |
| over 120,00 kg | Please make a new order |
Our top offers November 2020
* all prices incl. 20 % VAT.,
excl. shipping costs
Crossed out prices correspond to the previous price.

more categories suitable for this article
You May Also Like
* all prices incl. 20 % VAT.,
excl. shipping costs
Crossed out prices correspond to the previous price.