Oranges in the net 8cm 6pcs
£ 11,85
£ 1,98 per piece
incl. 20 % VAT., excl. shipping costs
Product.Nr. N-70335-5
weight 0.60 KG

16 reviews, rated on average 4.9
15077
Oranges in the net 8cm 6pcs
As if you had just bought fresh from the market: These artificial oranges in the net act with their natural surface structure and the natural color in fresh orange absolutely like real oranges. For oranges one differentiates between bitter and sweet variants. Sweet orange is the world's most widely grown citrus fruit and was introduced to Europe in the 15th century
The "market-fresh oranges" always look good as fresh and non-perishable accessories in a decorative shell. You can then present this fruit bowl as a central eye-catcher in the kitchen decoration, enhance your buffet table in the restaurant or even use it as an eye-catcher in the sales room. We think: a fresh fruit basket has the same effect as a colorful bouquet! The color orange is known as a power donor and represents vital strength and activity. Inevitably, the heat of this color lifts the mood: joy, conviviality, security, cosiness and emotional warmth - that's what you can expect from this lovely deco fruit. Ideal for a lively autumn decoration you Christmas decoration.

The orange as a decorative fruit is delivered as a set to a total of 6 pieces. The diameter is about 8 centimeters.

Diameter: approx. Ø8cm
Color: orange, green
Material: Plastic
Quantity: 6 pieces

Please note: Our artificial fruits are very realistic, but they serve only decoration purposes and are not suitable for consumption! Please keep away from children!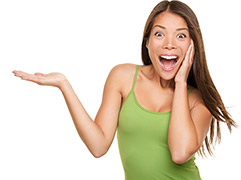 various payment options

97% positive customer reviews
weekly discount promotions in the newsletter
our YouTube channel explains many articles
extensive customer service

DHL World Package
Delivery will be made within 5-7 working days. The delivery period starts after conclusion of the contract and ends after 5-7 working days. If the last day of the period falls on a Saturday, Sunday or a general public holiday recognized at the place of delivery, the next working day shall be substituted for such day.
| | |
| --- | --- |
| Calculation | Total price |
| to 5,00 kg | £ 5,90 * |
| over 5,00 to 15,00 kg | £ 13,50 * |
| over 15,00 to 30,00 kg | £ 26,50 * |
| over 30,00 to 60,00 kg | £ 52,00 * |
| over 60,00 to 120,00 kg | £ 104,00 * |
| over 120,00 kg | Please make a new order |
Our top offers August 2020
* all prices incl. 20 % VAT.,
excl. shipping costs
Crossed out prices correspond to the previous price.

more categories suitable for this article
You May Also Like
* all prices incl. 20 % VAT.,
excl. shipping costs
Crossed out prices correspond to the previous price.