Mini tree decorations autumn fruits and pearls, antique silver real glass 3.4–4.4cm 10pcs
£ 7,60
£ 0,76 per piece
incl. 20 % VAT., excl. shipping costs
Product.Nr. 69304
weight 0.45 KG
delivery time 5-7 days

16 reviews, rated on average 5
17536
Mini tree decorations autumn fruits and pearls, antique silver real glass 3.4–4.4cm 10pcs
Do you like Christmas baubles with antique charm? Then this mini tree decoration mix of balls, cones and acorns is definitely the right thing for your Advent decoration!

The small Christmas tree pendants are colored gray on the inside and partly covered on the outside with a matt, mother-of-pearl-like silver layer - whereby the shiny silver-gray glass layer remains visible in some places. - So the small glass pendants look like they come from bygone times. The pendants offer a nice mix of traditional tree pendants and can also be hung on the Christmas tree with mini Christmas tree balls in other colors or together with beloved heirlooms.

You can also use the mini tree balls as jewelry to hang a small Advent bouquet or to decorate floristic workpieces such as wreaths, small flower arrangements or as a gift tag for imp parcels.

You get a mix of mini Christmas tree balls, balls with a small spiked pattern and ornaments made of lines and dots. The set also includes glass pendants in the shape of an acorn and cones.

The pretty real glass balls in a vintage look come to you in a practical organza bag, which can be used as an appealing storage for the Christmas pendants outside of Advent.

You get the antique-looking Christmas tree pendants in a set of 10 in a white organza bag. There are 10 jewelry pendants in 5 different shapes - you get 2 pendants of each shape. The decoration hangers are around 3.4 to 4.4 centimeters tall and have a diameter of around 2.7 to 3.4 centimeters.
Height:
approx. 3.4-4.4 cm
Diameter:
approx. Ø2.7–3.4 cm
Color:
mother of pearl, silver, white
Material:
real glass, metal, organza
Quantity:
10 pieces in a set
automatically translated to google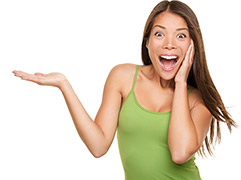 various payment options

97% positive customer reviews
weekly discount promotions in the newsletter
our YouTube channel explains many articles
extensive customer service

DHL World Package
Delivery will be made within 5-7 working days. The delivery period starts after conclusion of the contract and ends after 5-7 working days. If the last day of the period falls on a Saturday, Sunday or a general public holiday recognized at the place of delivery, the next working day shall be substituted for such day.
| | |
| --- | --- |
| Tiered pricing | Total price |
| to 5,00 kg | £ 4,00 * |
| over 5,00 to 15,00 kg | £ 6,50 * |
| over 15,00 to 30,00 kg | £ 19,50 * |
| over 30,00 to 60,00 kg | £ 39,00 * |
| over 60,00 to 120,00 kg | £ 62,50 * |
| over 120,00 kg | Please make a new order |
Our top offers November 2020
* all prices incl. 20 % VAT.,
excl. shipping costs
Crossed out prices correspond to the previous price.

more categories suitable for this article
You May Also Like
* all prices incl. 20 % VAT.,
excl. shipping costs
Crossed out prices correspond to the previous price.