Mini pumpkin flocked orange, green, red Ø9cm 6pcs
£ 16,25
£ 2,71 per piece
incl. 20 % VAT., excl. shipping costs
Product.Nr. 68661
weight 0.40 KG
delivery time 5-7 days

19 reviews, rated on average 4.9
17069
Mini pumpkin flocked orange, green, red Ø9cm 6pcs
Small, round, colorful: these flocked mini pumpkins in the trendy colors neon orange, moss green and rooibos red will stir up the decoration in autumn!
Despite its small size, the decorative brand attaches great importance to the detail of the artificial pumpkin: a lovingly designed shape, a small leaf and a playful tendril meet upbeat color schemes.

On the decorative plate, on the window sill, with a small lantern or simply on the shelf, the autumn fruit becomes the unmistakable anchor point of your autumn decoration. When inviting you to dinner with pumpkin cream soup, you can put a small pumpkin on each seat and possibly even attach a place card to it with a pin.
In your shop window decorations, the decorative pumpkins, as bright spots of color, direct the viewer's gaze to selected goods. Whether with artificial autumn leaves or grain as a seasonal decoration for autumn or with spiders, bats and small ghosts as Halloween decorations - the flocked mini pumpkin gives every display and table decoration that certain something. It can also be wonderfully combined with a larger pumpkin from this range of products.


The mini pumpkins from VIANA come in six packs, sorted in three bright colors. You get two decorative pumpkins each in neon orange, moss green and trendy rooibos red. Each small pumpkin fruit has an approximate diameter of 9 centimeters and a height of about 7 centimeters.

Diameter: approx. Ø9cm
Height: about 7cm

Color:
orange, green, red
Material:
plastic
Quantity: 12 pieces, assorted
Please note: accessories as well as decorative items shown on product images are not part of the product unless they are explicitly included.


automatically translated to google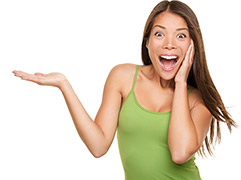 various payment options

97% positive customer reviews
weekly discount promotions in the newsletter
our YouTube channel explains many articles
extensive customer service

DHL World Package
Delivery will be made within 5-7 working days. The delivery period starts after conclusion of the contract and ends after 5-7 working days. If the last day of the period falls on a Saturday, Sunday or a general public holiday recognized at the place of delivery, the next working day shall be substituted for such day.
| | |
| --- | --- |
| Tiered pricing | Total price |
| to 5,00 kg | £ 4,00 * |
| over 5,00 to 15,00 kg | £ 6,50 * |
| over 15,00 to 30,00 kg | £ 19,50 * |
| over 30,00 to 60,00 kg | £ 39,00 * |
| over 60,00 to 120,00 kg | £ 62,50 * |
| over 120,00 kg | Please make a new order |
Our top offers November 2020
* all prices incl. 20 % VAT.,
excl. shipping costs
Crossed out prices correspond to the previous price.

more categories suitable for this article
You May Also Like
* all prices incl. 20 % VAT.,
excl. shipping costs
Crossed out prices correspond to the previous price.