Grave lights red Ø7,5cm H24,5cm 1pc
£ 3,55

*
Grave lights red Ø7,5cm H24,5cm 1pc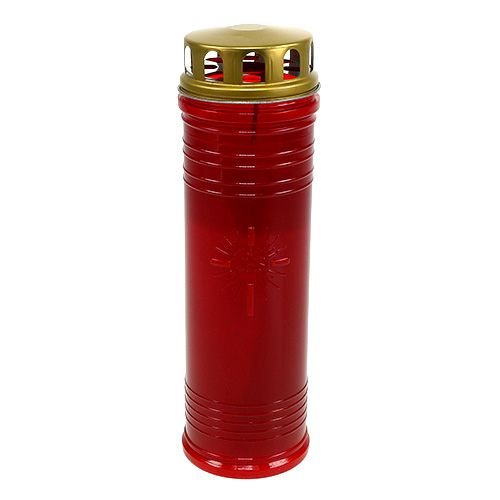 Delivery till 28. June **
---

Product description
Decorate the grave of a loved one on the commemorations of the dead with these grave lights in red. Especially for All Saints Day or All Souls, this grave candle can be arranged with a matching floral arrangement. With such a grave decoration you can keep the memory of the deceased.
The Grablampe is also an appropriate Kondolenzmitgift to the funeral service. The "Soul Light" will also help you to process your grief and to see a glimmer of hope in seemingly bleak times. The burning time is about 5 days; it will not be affected by the weather, as the flame is protected by the supplied gold-colored lid.
The grave lights in red have a height of about 24.5 centimeters and a diameter of about 7.5 centimeters. On the front and back of the plastic candle cover is a relief with a cross in the corona and the monogram "JHS" in the middle. This monogram is the short form of Jesus and underlines the importance of faith, especially in such a difficult time, when we have lost a loved one.
Height: approx. 24.5cm
Diameter: approx. Ø7.5cm
Burning time: approx. 5 days
Color: red, gold, silver, white Material: plastic, metal, paraffin, wick, paper
Quantity: 1 piece
Prod. nr.
: 90124
Weight
: 0,62 kg
Delivery till
: 28. June
**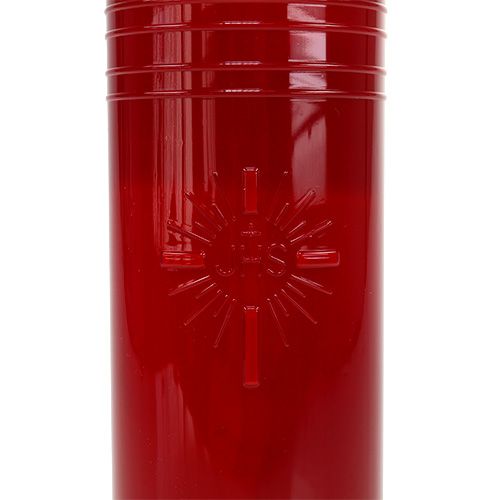 ---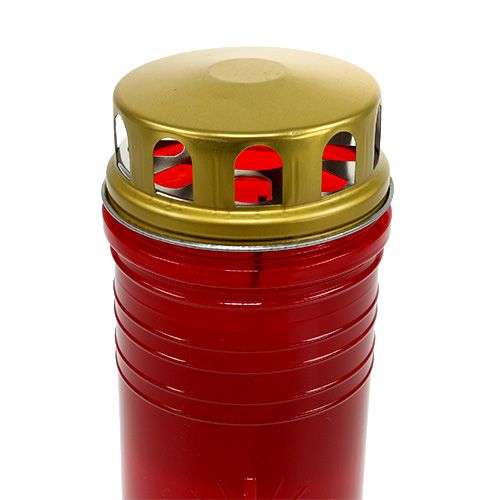 * All prices incl. 20 % VAT,
Excl. shipping costs
Crossed-out prices correspond to the previous price. Plus any applicable customs duties.
** Except prepayment. After the invoice amount has been credited to our account, we will process your order immediately.
Further categories matching your selection