Grab supports assortment 4-fold 28pcs
£ 59,60 £ 49,40 you save 17% (£ 10,20)
£ 1,76 per piece
incl. 20 % VAT., excl. shipping costs
Crossed out prices correspond to the previous price.
Product.Nr. 2602-4FACH
weight 4.00 KG
delivery time 5-7 days

17 reviews, rated on average 4.9
11248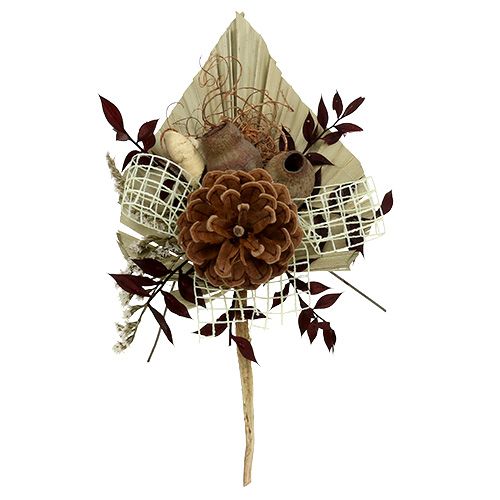 Grab supports assortment 4-fold 28pcs
If you would like to create sophisticated mourning decorations for the days of mourning for All Souls and for the commemorations of the dead, then you can take advantage of this 4-fold mix of grave goods! The small natural editions consist of either a folded palm leaf or a palm fiber and are decorated with black pine cones, nuts, Ruscus, Proteen, a white grid band and other artificial flowers ornately decorated with a long and curved metal wire at the bottom.

From these materials, 4 different variants were produced, which are present in this large pack 7 times each. With the metal bar on the bottom, you can incorporate the natural decoration comfortably in floral foam, styrofoam or even straw. So you can put together the individual editions flexibly or even distribute them to your individual works and then combine them with other dried flowers, artificial flowers, proteas, as well as angel figurines and ribbon ribbons.

Through the mix of dark natural colors and bright fabrics, the dry decorations harmonize well with any color combination that you choose for your commemorative arrangements, funeral wreaths and grave decorations.

The Grabauflage in 4-fold assortment is delivered as a mix in a large box to a total of 28 pieces. The individual wreath pads can be between about 20 and 25 centimeters long.

Please note : This is a natural product ! This means that the product is subject to natural fluctuations and the shape, color, size, width, length and diameter vary and may differ from the specified dimensions .

Length : about 20cm - 25cm
Color: dark red, orange, brown, gray, natural, creamy white
Material: Proteen, cones, dried flowers, nuts, mesh tape, metal
Quantity: 28 pieces, 4 motifs



£ 59,60
£ 49,40 *
you save 17% (£ 10,20)
automatically translated to google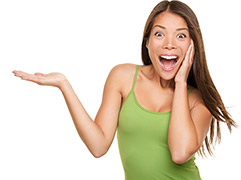 various payment options

97% positive customer reviews
weekly discount promotions in the newsletter
our YouTube channel explains many articles
extensive customer service

DHL World Package
Delivery will be made within 5-7 working days. The delivery period starts after conclusion of the contract and ends after 5-7 working days. If the last day of the period falls on a Saturday, Sunday or a general public holiday recognized at the place of delivery, the next working day shall be substituted for such day.
| | |
| --- | --- |
| Calculation | Total price |
| to 5,00 kg | £ 5,90 * |
| over 5,00 to 15,00 kg | £ 13,50 * |
| over 15,00 to 30,00 kg | £ 26,50 * |
| over 30,00 to 60,00 kg | £ 52,00 * |
| over 60,00 to 120,00 kg | £ 104,00 * |
| over 120,00 kg | Please make a new order |
Our top offers August 2020
* all prices incl. 20 % VAT.,
excl. shipping costs
Crossed out prices correspond to the previous price.

more categories suitable for this article
You May Also Like
* all prices incl. 20 % VAT.,
excl. shipping costs
Crossed out prices correspond to the previous price.