Golden decorative bowl metal Ø35 / 46cm, set of 2
£ 69,00
incl. 20 % VAT., excl. shipping costs
Product.Nr. 39-1337
weight 1.89 KG
delivery time 5-7 days

16 reviews, rated on average 4.6
17546
Golden decorative bowl metal Ø35 / 46cm, set of 2
Size. Wide bowls for splendid decorations: You can create a radiant centerpiece in your Christmas decorations on the golden metal decorative plates!

Special features:

The decorative bowl bulges far outwards, so it is ideally suited even for large arrangements.
The metal surface has attractive depressions that can still be seen on the outside.

The plate is covered with shiny gold lacquer and spreads a warm atmosphere throughout the room!
Slight traces of oxidation give the vessel an antique look and a touch of shabby chic.
The wide shape is reminiscent of traditional bowls from the Orient and, as a room decoration, brings a mystical atmosphere to modern interiors.

Decoration ideas with a large gold bowl

Potpourri on the table or a shelf for magazines in the living room: the round bowls are already suitable for numerous everyday uses, including practical ones. But actually they should be a stylish frame for your decoration! Advent and Christmas offer you countless possibilities for this. Here you can use the smaller decorative plate for a flower arrangement in the entrance area or on a chest of drawers and place an Advent wreath in the larger one - the classic way with red candles. Your design looks a little more modern if you pick up the basic tone with golden candles and ribbons in white and gold. Or do you prefer an opulent Advent arrangement instead of a wreath? The four candles can also be golden and, for example, be arranged on moss or artificial snow with cones and Christmas balls. It is best to use lantern glasses for more safety!
Trend for Advent

The glowing gold tone picks up on the trend theme in the Advent decoration: black stars as scattered decoration and black deer are ideal for this showpiece! Create a composition with golden cones, dark decorative twigs and mirror berries on some floral foam. Depending on your taste, you can complement the Christmas magic with exotic natural materials. Instead of candles, an LED light chain then highlights the details and makes the gold shine even more powerfully!

Product data:

You will receive a smaller and a larger decorative bowl in a set of two. The outer diameters of the golden metal bowls are around 35 and 46 centimeters, respectively, with a height of around 5.5 and 7.5 centimeters. There are three plastic knobs on the underside, which ensure a secure stand on smooth surfaces and prevent scratches on furniture and floors.

Diameter: approx. Ø35cm / 46cm

Height: about 5.5cm / 7.5cm

Base diameter: approx. Ø14cm / 16cm

Depth: approx. 5cm / 7cm
Color: Golden
Material:
metal
Quantity: 2 pieces in a set

Please note:
This product is made from galvanized, post-treated sheet steel. For this reason we cannot guarantee that the vessel is 100% rustproof and 100% waterproof.

The plate is not dishwasher safe. Do not use in the microwave or with hot objects / substances! This article is only for decoration and is not suitable for food!
Accessories and decorative items shown on product images are not part of the product range unless they are expressly included.


automatically translated to google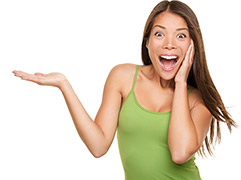 various payment options

97% positive customer reviews
weekly discount promotions in the newsletter
our YouTube channel explains many articles
extensive customer service

DHL World Package
Delivery will be made within 5-7 working days. The delivery period starts after conclusion of the contract and ends after 5-7 working days. If the last day of the period falls on a Saturday, Sunday or a general public holiday recognized at the place of delivery, the next working day shall be substituted for such day.
| | |
| --- | --- |
| Tiered pricing | Total price |
| to 5,00 kg | £ 4,00 * |
| over 5,00 to 15,00 kg | £ 6,50 * |
| over 15,00 to 30,00 kg | £ 19,50 * |
| over 30,00 to 60,00 kg | £ 39,00 * |
| over 60,00 to 120,00 kg | £ 62,50 * |
| over 120,00 kg | Please make a new order |
Our top offers November 2020
* all prices incl. 20 % VAT.,
excl. shipping costs
Crossed out prices correspond to the previous price.

more categories suitable for this article
You May Also Like
* all prices incl. 20 % VAT.,
excl. shipping costs
Crossed out prices correspond to the previous price.