Glass cones for hanging red 22cm large Christmas decorations
£ 10,75
incl. 20 % VAT., excl. shipping costs
Product.Nr. 69294
weight 1.10 KG
delivery time 5-7 days

16 reviews, rated on average 4.8
17526
Glass cones for hanging red 22cm large Christmas decorations
Glass decorations really big: The imposing glass cone as a Christmas tree decoration in red makes many Christmas balls green with envy!

In a smaller version, the glass spigot is a classic - but in this size it looks completely different! Thanks to the stylized design, you can hang the gigantic red cone practically anywhere: the light is refracted in many ways on the grooved surface. Artificial traces of oxidation under the glass layer also create an exciting play of colors. The round frame with the stylized flower motif rounds off the impressive tree hangings with a little vintage.

With the decorative cone you have a high-quality alternative to the classic ball for a large Christmas tree in the entrance hall. But make it the focus of an unusual Christmas decoration to hang! You can attach a small snow-covered decorative branch, a berry pick or even real fir branches to the ring itself or to the ribbon that you use to hang it up. Add smaller hangers or an LED garland - this is how you create an eye-catcher above a corner dresser, in the window or in the shop window! In the restaurant you can let the huge glass decorations float under the ceiling in groups. Christmas spirit guaranteed!

The deep red tree fruit made of glass and metal has a diameter of around 15 centimeters and comes to an extremely impressive height of 22 centimeters. A small ring allows you to attach a gold cord or ribbon in the color of your choice. You get the glass jewelry securely packed in a box.

Size: about 22cm
Diameter: approx. Ø15cm
Color: red, copper, black
Material: glass, metal
Quantity: 1 piece
automatically translated to google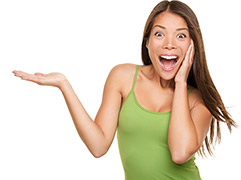 various payment options

97% positive customer reviews
weekly discount promotions in the newsletter
our YouTube channel explains many articles
extensive customer service

DHL World Package
Delivery will be made within 5-7 working days. The delivery period starts after conclusion of the contract and ends after 5-7 working days. If the last day of the period falls on a Saturday, Sunday or a general public holiday recognized at the place of delivery, the next working day shall be substituted for such day.
| | |
| --- | --- |
| Tiered pricing | Total price |
| to 5,00 kg | £ 4,00 * |
| over 5,00 to 15,00 kg | £ 6,50 * |
| over 15,00 to 30,00 kg | £ 19,50 * |
| over 30,00 to 60,00 kg | £ 39,00 * |
| over 60,00 to 120,00 kg | £ 62,50 * |
| over 120,00 kg | Please make a new order |
Our top offers November 2020
* all prices incl. 20 % VAT.,
excl. shipping costs
Crossed out prices correspond to the previous price.

more categories suitable for this article
You May Also Like
* all prices incl. 20 % VAT.,
excl. shipping costs
Crossed out prices correspond to the previous price.