Flower pot flower ornament light green Ø12,5cm H13,5cm
£ 5,25
incl. 20 % VAT., excl. shipping costs
Product.Nr. 500224-013-902
weight 0.20 KG
delivery time 5-7 days

14 reviews, rated on average 4.7
14845
Flower pot flower ornament light green Ø12,5cm H13,5cm
Whether flowers or herbs ... in this lovely planter with flower ornamental border your plants look beautiful. The decorative pot is made of glazed sheet metal and is characterized by its durability and dimensional stability.

Thanks to its practical size, the plant pot is versatile and easy to combine. So you can vary it with other sizes and provide for an appealing table decoration in spring and summer. For people without a green thumb, for example, it is also appropriate to line the metal pot with floral foam and to arrange especially high quality silk flowers. So you get a long-lasting, easy-care decoration for the entrance area, the reception counter or a fresh office decoration.

The planter has a diameter of about 12.5 centimeters, at a height of about 13.5 centimeters.

Diameter: approx. Ø12,5cm
Height: approx. 13.5cm
Color: light green, white,
Material: metal
Quantity: 1 piece

Please note: This product is made of galvanized, post-treated steel sheet. For this reason, we can not guarantee that the vessel is 100% rustproof and 100% waterproof.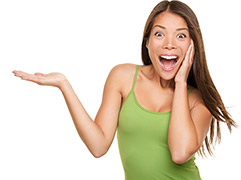 various payment options

97% positive customer reviews
weekly discount promotions in the newsletter
our YouTube channel explains many articles
extensive customer service

DHL World Package
Delivery will be made within 5-7 working days. The delivery period starts after conclusion of the contract and ends after 5-7 working days. If the last day of the period falls on a Saturday, Sunday or a general public holiday recognized at the place of delivery, the next working day shall be substituted for such day.
| | |
| --- | --- |
| Calculation | Total price |
| to 5,00 kg | £ 5,90 * |
| over 5,00 to 15,00 kg | £ 13,50 * |
| over 15,00 to 30,00 kg | £ 26,50 * |
| over 30,00 to 60,00 kg | £ 52,00 * |
| over 60,00 to 120,00 kg | £ 104,00 * |
| over 120,00 kg | Please make a new order |
Our top offers May 2020
* all prices incl. 20 % VAT.,
excl. shipping costs
Crossed out prices correspond to the previous price.

more categories suitable for this article
You May Also Like
* all prices incl. 20 % VAT.,
excl. shipping costs
Crossed out prices correspond to the previous price.