Flower amphora Ø28cm rust
£ 72,50

*
Flower amphora Ø28cm rust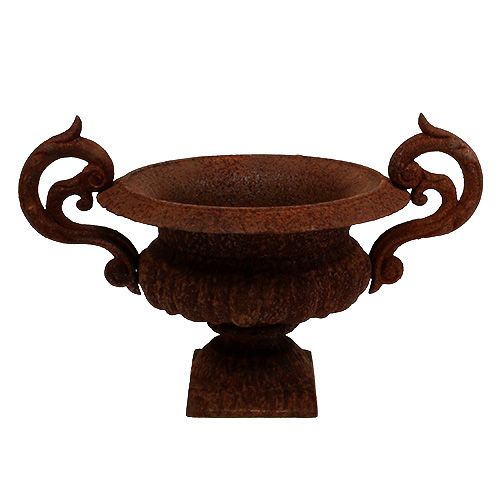 £ 72,50 pro piece
Delivery till 2. October **

Shipping within 24 hours
Only 1 left in stock.
---

Product description
If you are looking for an original metal decoration for the garden, then grab this rusty flower amphora! The original garden decoration is made entirely of metal and has been covered with rust under controlled conditions. In combination with the curved handles and the design, which was inspired by ancient Roman amphorae, the planter looks very rustic and gives any garden decoration a rustic charm!
You can use the metal bucket as a planter or directly as a plant pot and create a creative flower arrangement. The contrast between the fresh flowers and the antique flower pot is particularly modern and makes the chic amphora a visual highlight in your garden! You can leave the antique planter even in wind and weather, as the fine rust layer also protects the rest of the metal decoration from the weather. Even in winter without planting the metal amphora looks wonderful and can be lovingly highlighted even with a string of lights.
The rusty flower amphora is supplied as a single piece and consists entirely of heavy, cast-iron metal. The metal vessel is about 25 centimeters high and about 40 centimeters wide. The outer diameter of the opening is about 28 centimeters, while the inner diameter is about 16 centimeters. The footprint is approximately 11 x 11 centimeters.
Height: approx. 25cm
Width: about 40cm
Outer diameter: approx. Ø28cm
Inner diameter: approx. Ø16cm
Footprint: approx. 11cm x 11cm
Color: rust
Material: metal, controlled rusted
Quantity: 1 piece
Please note: This product is made from galvanized, post-treated sheet steel. For this reason, we cannot guarantee that the container is 100% rustproof and 100% waterproof.


Prod. nr.
: 048306-000-712
Weight
: 7 kg
Delivery till
: 2. October
**
more item pictures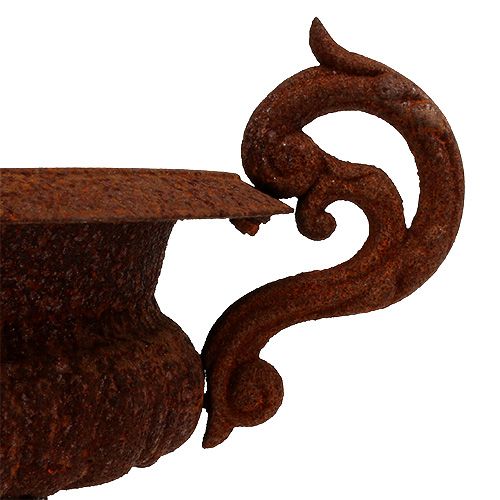 ---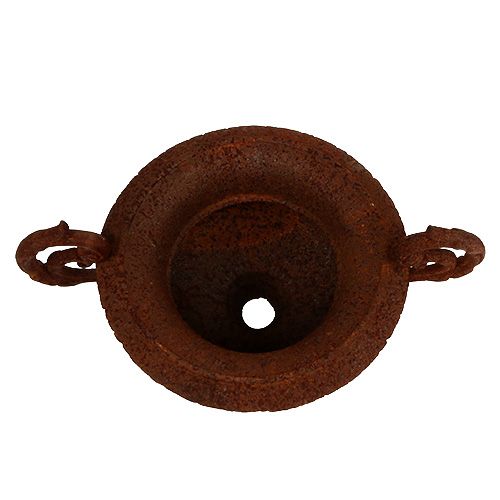 * All prices incl. 20 % VAT,
Excl. shipping costs
Crossed-out prices correspond to the previous price. Plus any applicable customs duties.
** Except prepayment. After the invoice amount has been credited to our account, we will process your order immediately.
Further categories matching your selection