Fir branches green 43 / 54cm 6pcs
£ 21,35

*
Fir branches green 43 / 54cm 6pcs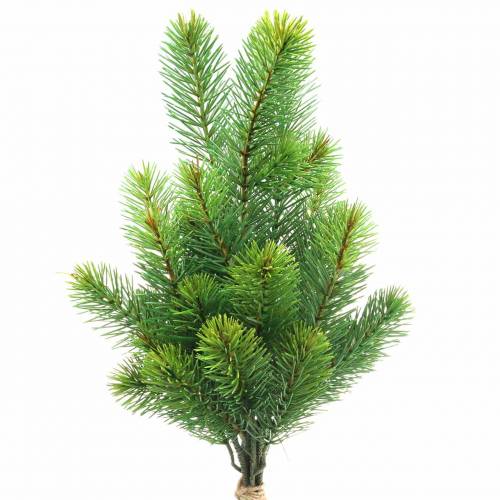 £ 3,56 pro piece
Delivery till 15. December **
---

Product description
This bouquet of green fir branches looks like it has just been harvested. These artificial fir branches are designed very naturally and look really fresh. The bunch of fir branches consists of three branches with a length of 43 centimeters and six branches of different lengths as well as three branches with a length of 54 centimeters which branch twice into a total of 5 sub-branches.
Integrate the decorative fir green into the Advent wreath or place the fir branches individually over the Christmas table as a table decoration. You can also put the bunch of fir branches directly into a vase and decorate it for Christmas or integrate it into Christmas bouquets.
The decorative fir branches in green from VIANA come to you in a practical way as a bundle of 6 branches. The waistband is held together with a metal wire and is tied with a jute cord. The branches are sorted twice in the bunch. The fir green has a total length of about 43 or 54 centimeters with the stem. The width of the artificial branches is approximately 15 and 16 centimeters.
Total length:
approx. 43 / 54cm
Width: approx. 15/16 cm
Color:
green
Material:
plastic, metal, wire, jute
Quantity:
6 pieces in a bundle
manufacturers
: Viana ®
Prod. nr.
: 83930
Weight
: 0,59 kg
Delivery till
: 15. December
**
more item pictures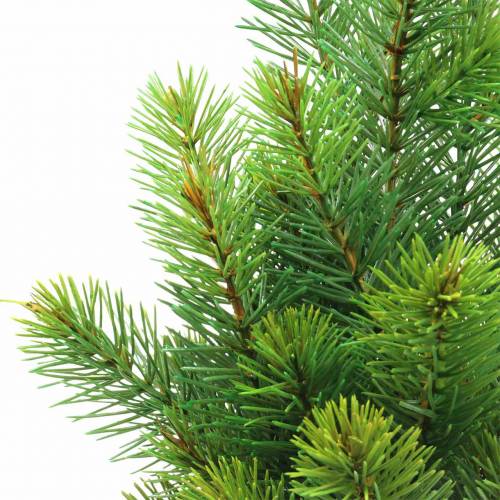 ---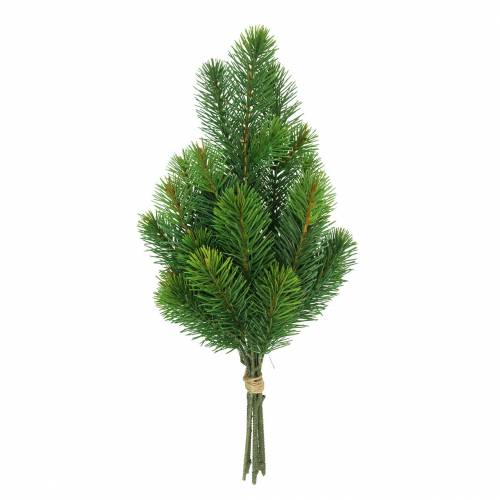 * All prices
excl. shipping costs
. Crossed-out prices correspond to the previous price. All prices exclude VAT and customs duties.
** Except prepayment. After the invoice amount has been credited to our account, we will process your order immediately.
Further categories matching your selection