Feather butterfly with wire white, glitter 5cm 24pcs
£ 10,50
£ 0,44 per piece
incl. 20 % VAT., excl. shipping costs
Product.Nr. 67885
weight 0.34 KG
delivery time 5-7 days

15 reviews, rated on average 5
16105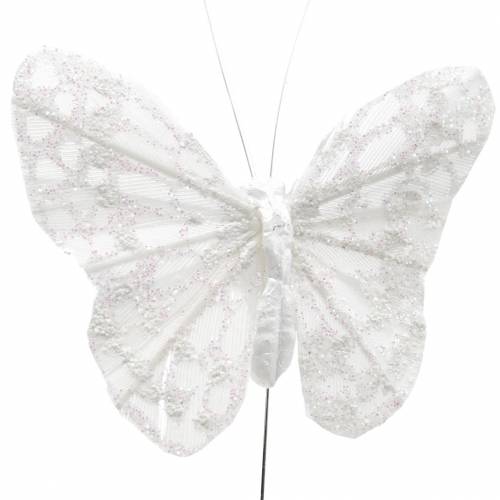 Feather butterfly with wire white, glitter 5cm 24pcs
The 24 feather butterflies with glitter from VIANA on the wire are definitely a good choice for all lovers of magical decorations and all craft enthusiasts.
A wreath of flowers looks gorgeous with these beautiful butterflies on the wedding table, at a birthday party or at a christening. Arrange the arrangement with candle holders made of glass or in silver. Or do you prefer to take candlesticks in the shape of a star and a rice light chain? The glitter of the butterflies in the glow of the small lights looks stunning!

The feather butterflies also give a stylish decoration for the pillow at which the wedding rings are presented. You can also decorate the pillow with lace.

The glittering decorative butterflies made of white feathers with the wire are delivered in a box with a total of 24 pieces. Each butterfly is about 5 centimeters wide and 4 centimeters high, the total length with wire is about 24 centimeters.

Width: about 5cm
Height: about 4cm
Total length with wire: approx. 24 cm
Color: white, glitter
Material: bird feathers, plastic, wire
Quantity: 24 pieces

automatically translated to google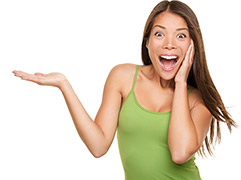 various payment options

97% positive customer reviews
weekly discount promotions in the newsletter
our YouTube channel explains many articles
extensive customer service

DHL World Package
Delivery will be made within 5-7 working days. The delivery period starts after conclusion of the contract and ends after 5-7 working days. If the last day of the period falls on a Saturday, Sunday or a general public holiday recognized at the place of delivery, the next working day shall be substituted for such day.
| | |
| --- | --- |
| Tiered pricing | Total price |
| to 5,00 kg | £ 4,00 * |
| over 5,00 to 15,00 kg | £ 6,50 * |
| over 15,00 to 30,00 kg | £ 19,50 * |
| over 30,00 to 60,00 kg | £ 39,00 * |
| over 60,00 to 120,00 kg | £ 62,50 * |
| over 120,00 kg | Please make a new order |
Our top offers September 2020
* all prices incl. 20 % VAT.,
excl. shipping costs
Crossed out prices correspond to the previous price.

You May Also Like
* all prices incl. 20 % VAT.,
excl. shipping costs
Crossed out prices correspond to the previous price.