Feather butterfly on wire white with glitter 10cm 12pcs
£ 6,70
£ 0,56 per piece
incl. 20 % VAT., excl. shipping costs
Product.Nr. 67887
weight 0.35 KG
delivery time 5-7 days

17 reviews, rated on average 4.8
16102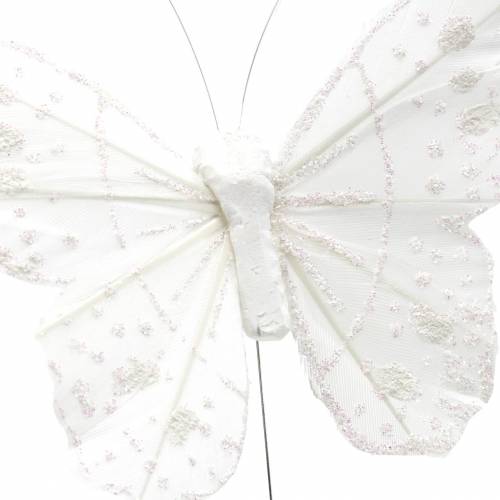 Feather butterfly on wire white with glitter 10cm 12pcs
Butterflies fascinate with their lightness and the delicate patterns on the wings. These feather butterflies on wire in white combine natural materials with wonderful effects.
Due to the glitter applied, the patterns on the butterfly wings begin to shimmer pink and green depending on the light. In the spring sunshine, the decorative butterfly comes into its own with a light breeze, as the flower pin gently sways back and forth on the thin wire. Simply put the butterflies in the bed, in the grass or in a flowerpot. The delicate white with cream stitch is not only a beautiful spring decoration, but also creates a very festive atmosphere at weddings. The artificial butterflies float around on the almost invisible wire, fresh bouquets of flowers or sit on wreaths in the table decoration. It doesn't always have to be white in white: in combination with strong colors, the butterflies of the high-quality brand VIANA shine even more strongly.


You get the white feather butterfly for putting in two assorted sizes in white with glitter in a set of 12 pieces, each containing 6 butterflies with two different patterns. Including the wire, the decorative butterfly has a total height of around 22 centimeters, of which 7 centimeters are for the decorative figure itself.
Total height with wire: approx. 22 cm
Height butterfly: about 7cm

Wingspan: about 10cm
Color: white, pink
Material: springs, plastic, wire
Quantity: 12 pieces, 3 per color variant
automatically translated to google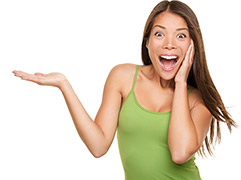 various payment options

97% positive customer reviews
weekly discount promotions in the newsletter
our YouTube channel explains many articles
extensive customer service

DHL World Package
Delivery will be made within 5-7 working days. The delivery period starts after conclusion of the contract and ends after 5-7 working days. If the last day of the period falls on a Saturday, Sunday or a general public holiday recognized at the place of delivery, the next working day shall be substituted for such day.
| | |
| --- | --- |
| Tiered pricing | Total price |
| to 5,00 kg | £ 4,00 * |
| over 5,00 to 15,00 kg | £ 6,50 * |
| over 15,00 to 30,00 kg | £ 19,50 * |
| over 30,00 to 60,00 kg | £ 39,00 * |
| over 60,00 to 120,00 kg | £ 62,50 * |
| over 120,00 kg | Please make a new order |
Our top offers September 2020
* all prices incl. 20 % VAT.,
excl. shipping costs
Crossed out prices correspond to the previous price.

You May Also Like
* all prices incl. 20 % VAT.,
excl. shipping costs
Crossed out prices correspond to the previous price.