Decorative wood and brown root 1kg
£ 5,65
incl. 20 % VAT., excl. shipping costs
Product.Nr. 69572
weight 1.30 KG
delivery time 5-7 days

17 reviews, rated on average 4.7
16887
Decorative wood and brown root 1kg
Wood has always been extremely popular as a decorative material. There is always something new to discover here, both in the sometimes bizarrely curved shapes and in the grain. Each piece of wood is absolutely unique in a different shade of brown. This wood mixture contains beautifully corrugated burl wood, for example.
This makes the pieces of wood, which look like finds from a long walk in the forest, ideal for table decorations with natural materials. A miniature landscape quickly emerges on the table on a decorative plate. If you like it maritime, use decorative sand and shells. The natural color of the wood also comes into its own thanks to the contrast with colored decorative sand or granulate, for example in blue or violet. Also on a Christmas plate with sprinkles such as glitter stars, next to a moss bale or as a decoration in an orchid pot, you will always enjoy looking at the unusual roots and decorative pieces of wood.

The natural decorative wood is available in a plastic net of 1 kilogram, which contains pieces of wood and root in completely different shapes and patterns. As a non-binding guideline, a range between 6 and 20 centimeters can be roughly specified for the length.
Size: about 6cm - 20cm
Color: natural colors (brown)
Material: wood
Weight: 1kg
Please note: This is a natural product ! This means that the product is subject to natural fluctuations and can therefore differ in shape, color, size, width, length and diameter from the specified dimensions!
automatically translated to google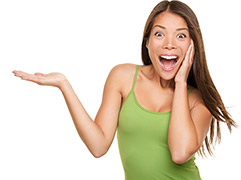 various payment options

97% positive customer reviews
weekly discount promotions in the newsletter
our YouTube channel explains many articles
extensive customer service

DHL World Package
Delivery will be made within 5-7 working days. The delivery period starts after conclusion of the contract and ends after 5-7 working days. If the last day of the period falls on a Saturday, Sunday or a general public holiday recognized at the place of delivery, the next working day shall be substituted for such day.
| | |
| --- | --- |
| Tiered pricing | Total price |
| to 5,00 kg | £ 4,00 * |
| over 5,00 to 15,00 kg | £ 6,50 * |
| over 15,00 to 30,00 kg | £ 19,50 * |
| over 30,00 to 60,00 kg | £ 39,00 * |
| over 60,00 to 120,00 kg | £ 62,50 * |
| over 120,00 kg | Please make a new order |
Our top offers November 2020
* all prices incl. 20 % VAT.,
excl. shipping costs
Crossed out prices correspond to the previous price.

more categories suitable for this article
You May Also Like
* all prices incl. 20 % VAT.,
excl. shipping costs
Crossed out prices correspond to the previous price.