Decorative swans wedding wood white gold 12x13cm 2pcs
£ 9,50
£ 4,75 per piece
incl. 20 % VAT., excl. shipping costs
Product.Nr. 67925
weight 0.55 KG
delivery time 5-7 days

13 reviews, rated on average 5
16514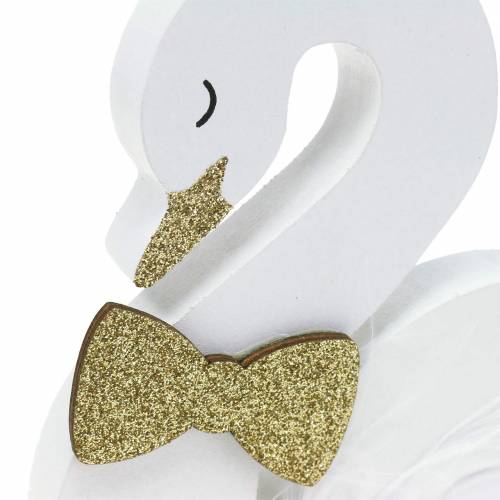 Decorative swans wedding wood white gold 12x13cm 2pcs
The decorative wooden swans in love elegantly embellish your wedding decoration in a double pack with a gold glittering crown and bow tie and a fluffy decorative feather. The dignified pair of swans can be placed as an attractive eye-catcher on the wedding table, next to the wedding cake or at the entrance to the wedding location. Wedding planners and bridal shops will also like this pretty wedding decoration.

With the swan pair in the colors white, gold and black you get an enchanting and above all special wooden decoration for your wedding. The swan decoration is also perfect for creating a wedding gift. Placed on a decorative plate and covered with blue or white tulle, you can present a monetary gift in style.

The wooden decorative swans have an approximate size from 12 centimeters to 13 centimeters. With a depth of about 1.5 centimeters, the pretty wedding swans with the great gold elements stand safely and wobble-free.

Size : approx. 12 cm × 13 cm
Material : wood, feather

Color : white, gold, black

Quantity : 2 pieces

automatically translated to google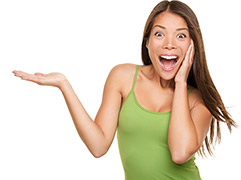 various payment options

97% positive customer reviews
weekly discount promotions in the newsletter
our YouTube channel explains many articles
extensive customer service

DHL World Package
Delivery will be made within 5-7 working days. The delivery period starts after conclusion of the contract and ends after 5-7 working days. If the last day of the period falls on a Saturday, Sunday or a general public holiday recognized at the place of delivery, the next working day shall be substituted for such day.
| | |
| --- | --- |
| Calculation | Total price |
| to 5,00 kg | £ 5,90 * |
| over 5,00 to 15,00 kg | £ 13,50 * |
| over 15,00 to 30,00 kg | £ 26,50 * |
| over 30,00 to 60,00 kg | £ 52,00 * |
| over 60,00 to 120,00 kg | £ 104,00 * |
| over 120,00 kg | Please make a new order |
Our top offers May 2020
* all prices incl. 20 % VAT.,
excl. shipping costs
Crossed out prices correspond to the previous price.

You May Also Like
* all prices incl. 20 % VAT.,
excl. shipping costs
Crossed out prices correspond to the previous price.