Decorative pumpkin flocked moss green 32cm
£ 20,85
incl. 20 % VAT., excl. shipping costs
Product.Nr. 68663
weight 0.54 KG
delivery time 5-7 days

15 reviews, rated on average 4.8
17070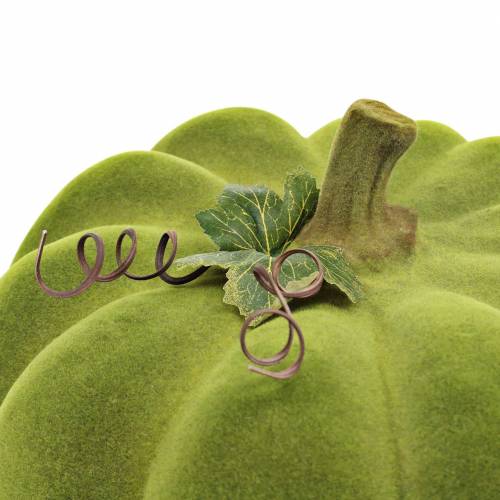 Decorative pumpkin flocked moss green 32cm
A gem as if straight from the garden: the flocked decorative pumpkin in moss green is an unmistakable decorative highlight for autumn.

The green pumpkin is a design vegetable from the decoration brand VIANA, so it is characterized by realistic, detailed shapes and numerous little extras, such as a multi-colored stem, small, apparently somewhat withered leaves and curly tendrils. The flocking in moss green makes the artificial pumpkin a slightly different autumn decoration for Thanksgiving and Halloween. And it's light as a feather!

Whether green is your favorite color, whether you want to design a tone-on-tone table decoration or whether you are looking for new, exciting colors and a little variety: this giant pumpkin meets all expectations both on the table and in the shop window. Combine it with its counterpart in bright orange or with other, smaller pumpkins in equally unexpected colors. Or make it the focus of an autumn decoration with artificial autumn leaves, decorative mushrooms made of wood or colorful scattered decorations.

The large plastic pumpkin is approximately 32 centimeters in diameter and approximately 21 centimeters high.

Height: about 21cm
Diameter: approx Ø32cm
Color: green
Material: plastic, wire
Quantity: 1 pc

automatically translated to google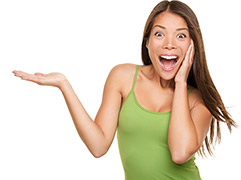 various payment options

97% positive customer reviews
weekly discount promotions in the newsletter
our YouTube channel explains many articles
extensive customer service

DHL World Package
Delivery will be made within 5-7 working days. The delivery period starts after conclusion of the contract and ends after 5-7 working days. If the last day of the period falls on a Saturday, Sunday or a general public holiday recognized at the place of delivery, the next working day shall be substituted for such day.
| | |
| --- | --- |
| Tiered pricing | Total price |
| to 5,00 kg | £ 4,00 * |
| over 5,00 to 15,00 kg | £ 6,50 * |
| over 15,00 to 30,00 kg | £ 19,50 * |
| over 30,00 to 60,00 kg | £ 39,00 * |
| over 60,00 to 120,00 kg | £ 62,50 * |
| over 120,00 kg | Please make a new order |
Our top offers November 2020
* all prices incl. 20 % VAT.,
excl. shipping costs
Crossed out prices correspond to the previous price.

more categories suitable for this article
You May Also Like
* all prices incl. 20 % VAT.,
excl. shipping costs
Crossed out prices correspond to the previous price.