Decorative metal goblet with ornament silver gray Ø16.5cm...
£ 10,90

*
Decorative metal goblet with ornament silver gray Ø16.5cm H31cm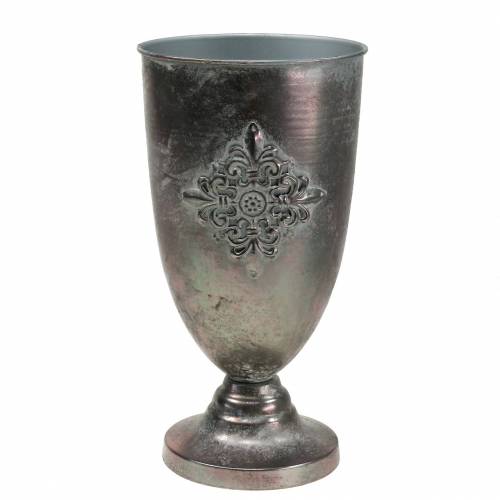 Delivery till 28. October **

Shipping within 24 hours
Only 19 left in stock.
---

Product description
The decorative metal cup in the shape of a goblet exudes a shiny shabby chic charm. The silver-gray chalice goblet with its dignified, aged surface is a great decorative object for club homes, baroque living rooms or nostalgic rock gardens.
As a planter for a chic potted plant or solo, the vintage chalice spreads its antique charm wherever you want to add a touch of luxury. As part of a baroque buffet, you can use the chalice decoration as a bottle holder, snack container or as a stylish decoration element. The antique vessel looks massive, but it doesn't even weigh 0.5 kilograms. So it can be placed in different places again and again without any problems.
The cup is about 31 centimeters high and has an approximate diameter of 16.5 centimeters. The pretty floral ornament is about 11.5 centimeters by 11.5 centimeters.
Height
: approx.31cm
Diameter
: approx. Ø16.5 cm
Color
: silver gray
Material
: metal
Quantity : 1 pc
Please note: This product is made from galvanized, post-treated sheet steel. For this reason, we cannot guarantee that the container is 100% rustproof and 100% waterproof.


Prod. nr.
: 68259
Weight
: 0,88 kg
Delivery till
: 28. October
**
more item pictures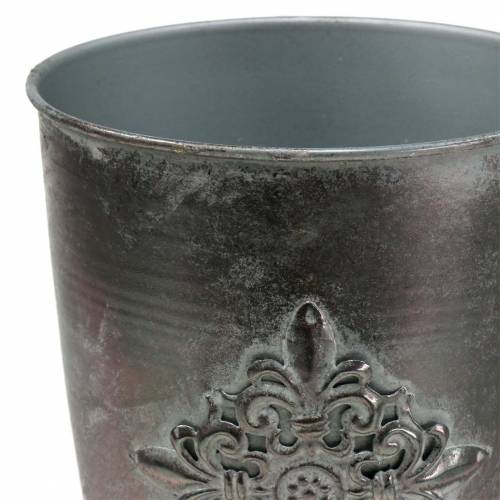 ---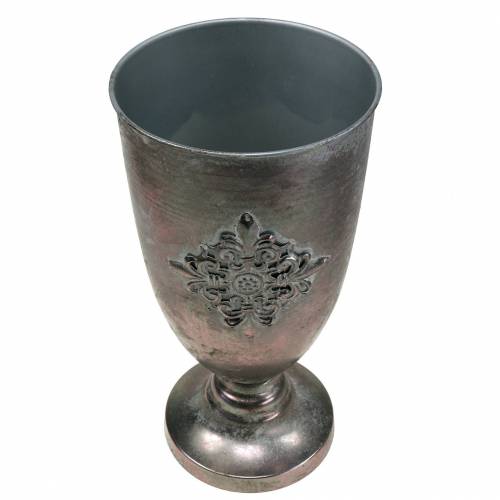 * All prices incl. 20 % VAT,
Excl. shipping costs
Crossed-out prices correspond to the previous price. Plus any applicable customs duties.
** Except prepayment. After the invoice amount has been credited to our account, we will process your order immediately.
Further categories matching your selection