Decorative letters Mr & Mrs wood white, gold assorted H11 / 13, cm set of 4
£ 12,35
£ 3,09 per piece
incl. 20 % VAT., excl. shipping costs
Product.Nr. 67924
weight 0.86 KG
delivery time 5-7 days

12 reviews, rated on average 4.9
16503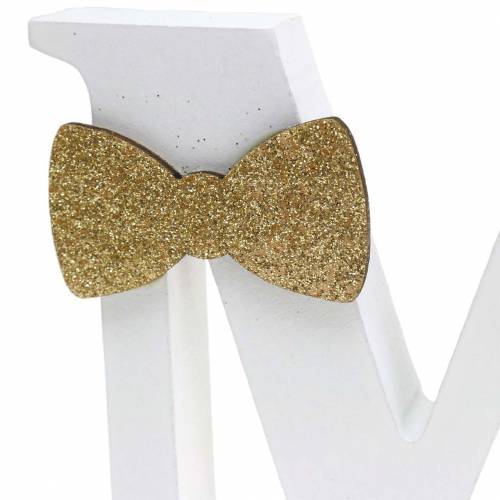 Decorative letters Mr & Mrs wood white, gold assorted H11 / 13, cm set of 4
Noble, noble: The decorative letters "Mr & Mrs" from VIANA give your wedding decoration romantic charm and elegance at the same time.

The large lettering from VIANA is equipped with a glittering golden crown for the "Mrs", ie the married lady, while the decorative letters on the "Mr", the gentleman, wear an elegant bow tie. The white letters can be tastefully integrated into your wedding decoration. Faced with each other, the wooden decoration makes itself wonderful on an arrangement for the wedding day, in the table decoration or in the place of honor of the newlyweds. But the wooden letters are not only used on the most beautiful day of life itself or on the wedding day: As a decoration in the shop window or in the reception room of the wedding planner or a boutique for bridal wear, the stylish wooden letters ensure the right mood from the start.

The wooden lettering has an approximate length of 17 centimeters for the male and 19 centimeters for the female form, with a depth of about 2 centimeters. The height is approximately 11 centimeters ("Mr") or 13.5 centimeters ("Mrs"). You will receive the decorative letters for the wedding in a box of 4, sorted twice.

Length:
approx. 17 / 19cm
Height:
approx. 11 / 13.5 cm
Depth:
about 2cm
Material:
wood
Color:
white, gold, glitter
Quantity:
4 pieces in a set, 2 per variant
automatically translated to google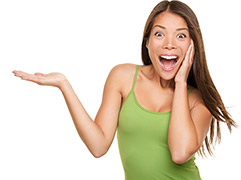 various payment options

97% positive customer reviews
weekly discount promotions in the newsletter
our YouTube channel explains many articles
extensive customer service

DHL World Package
Delivery will be made within 5-7 working days. The delivery period starts after conclusion of the contract and ends after 5-7 working days. If the last day of the period falls on a Saturday, Sunday or a general public holiday recognized at the place of delivery, the next working day shall be substituted for such day.
| | |
| --- | --- |
| Calculation | Total price |
| to 5,00 kg | £ 5,90 * |
| over 5,00 to 15,00 kg | £ 13,50 * |
| over 15,00 to 30,00 kg | £ 26,50 * |
| over 30,00 to 60,00 kg | £ 52,00 * |
| over 60,00 to 120,00 kg | £ 104,00 * |
| over 120,00 kg | Please make a new order |
Our top offers May 2020
* all prices incl. 20 % VAT.,
excl. shipping costs
Crossed out prices correspond to the previous price.

You May Also Like
* all prices incl. 20 % VAT.,
excl. shipping costs
Crossed out prices correspond to the previous price.