Decorative granules orange 2mm - 3mm 2kg
£ 3,75 £ 3,10 you save 17% (£ 0,65)
£ 1,55 per kilogram
incl. 20 % VAT., excl. shipping costs
Crossed out prices correspond to the previous price.
Product.Nr. GRA1070B04G1
weight 2.20 KG
delivery time 5-7 days

18 reviews, rated on average 4.7
1459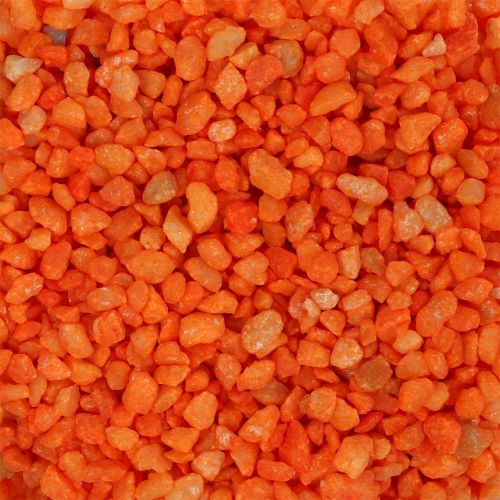 Decorative granules orange 2mm - 3mm 2kg
With decorative granules in orange, you can cover the potting soil in planters and window boxes and make your potted plants to colorful eye-catchers. The small, colored pebbles, of course, also shine as components of creative decorations for every occasion. In a classic way, you can fill them with glass vases, tealight holders and decorative bowls, which are unusual as table decorations and jewelery for the windowsill or chest of drawers and look modern. For a particularly fresh look, it is advisable to combine the orange granules with decor stones in other colors to create so refined patterns.

In addition, the colorful decorative granulate is used in aquaristic and model making: whether dazzling underwater world or impressive diorama, the orange stones are in any case a smart supplement. Aside from that, craft fans take advantage of them to beautify simple items such as lanterns, picture frames, and storage containers, and to create original murals and mosaics. With adhesive, you can attach the granules to any surface, laying shapes, patterns and lettering.

The bag contains a total of 2 kilograms of decorative granules, which consists of orange-colored stones. These are about 2 to 3 millimeters in size.

Please note: This is a natural product! This means that the product is subject to natural fluctuations and thus may differ in shape, color, size, width, length and diameter of the specified dimensions!

Size: about 2mm - 3mm
Color orange
Material: stone
Weight: 2kg
£ 3,75
£ 3,10 *
you save 17% (£ 0,65)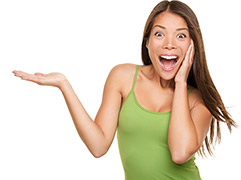 various payment options

97% positive customer reviews
weekly discount promotions in the newsletter
our YouTube channel explains many articles
extensive customer service

DHL World Package
Delivery will be made within 5-7 working days. The delivery period starts after conclusion of the contract and ends after 5-7 working days. If the last day of the period falls on a Saturday, Sunday or a general public holiday recognized at the place of delivery, the next working day shall be substituted for such day.
| | |
| --- | --- |
| Calculation | Total price |
| to 5,00 kg | £ 5,90 * |
| over 5,00 to 15,00 kg | £ 13,50 * |
| over 15,00 to 30,00 kg | £ 26,50 * |
| over 30,00 to 60,00 kg | £ 52,00 * |
| over 60,00 to 120,00 kg | £ 104,00 * |
| over 120,00 kg | Please make a new order |
Our top offers August 2020
* all prices incl. 20 % VAT.,
excl. shipping costs
Crossed out prices correspond to the previous price.

You May Also Like
* all prices incl. 20 % VAT.,
excl. shipping costs
Crossed out prices correspond to the previous price.