Decorative enamelled wire orange Ø0.30mm 30g / 50m
£ 2,45
£ 0,05 per metre
incl. 20 % VAT., excl. shipping costs
Product.Nr. 1346-16
weight 0.33 KG
delivery time 5-7 days

15 reviews, rated on average 5
17545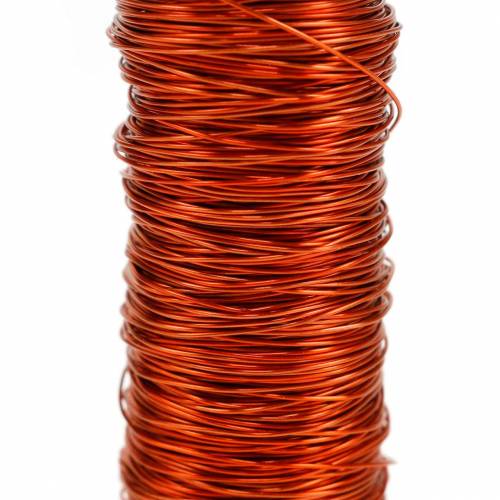 Decorative enamelled wire orange Ø0.30mm 30g / 50m
The decorative enamelled wire in lively orange is just the thing for flower lovers and enthusiastic hobbyists!

Florists from the trade know numerous tricks, how bouquets, arrangements and flower decorations can be brought into great shapes and individual materials can be fixed. Florist supplies such as wire should mostly remain invisible: The florist wire, also called myrtle wire, is usually hidden in dark green between the plants or natural materials. In order to tie a wreath, the sturdy metal wire is essential.
With the decorative wire you reverse this principle: From the necessary binding wire it becomes a means of expressing your creativity and complements a bouquet of flowers, a door wreath for autumn or an Advent wreath in a matching color. In orange, for example, the wire harmonises perfectly with autumnal wood decorations such as orange and red leaves or artificial mini apples. Before Christmas, mirror berries in brown or gold and dried orange slices come into play!
In addition, this decorative wire is a versatile craft article with which you can design shapes and bend figures yourself. As a craft wire, it is also used to decorate wooden figures, for decorative hanging or for handicrafts with children.

The decorative enamelled wire in orange is available in a length of about 50 meters and a diameter of about 0.3 millimeters on a plastic spool. The weight corresponds to about 30 grams. The coil can be hung up or attached to a pin on the wall so that you can unwind the jewelry wire without any problems.
Diameter
: approx. Ø0.30mm
Length
: about 50m
Color
: orange
Material
: metal
Weight
: approx 30g
automatically translated to google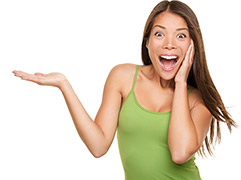 various payment options

97% positive customer reviews
weekly discount promotions in the newsletter
our YouTube channel explains many articles
extensive customer service

DHL World Package
Delivery will be made within 5-7 working days. The delivery period starts after conclusion of the contract and ends after 5-7 working days. If the last day of the period falls on a Saturday, Sunday or a general public holiday recognized at the place of delivery, the next working day shall be substituted for such day.
| | |
| --- | --- |
| Tiered pricing | Total price |
| to 5,00 kg | £ 4,00 * |
| over 5,00 to 15,00 kg | £ 6,50 * |
| over 15,00 to 30,00 kg | £ 19,50 * |
| over 30,00 to 60,00 kg | £ 39,00 * |
| over 60,00 to 120,00 kg | £ 62,50 * |
| over 120,00 kg | Please make a new order |
Our top offers November 2020
* all prices incl. 20 % VAT.,
excl. shipping costs
Crossed out prices correspond to the previous price.

more categories suitable for this article
You May Also Like
* all prices incl. 20 % VAT.,
excl. shipping costs
Crossed out prices correspond to the previous price.