Decorative cup metal gray, silver Ø13cm H14.5cm
£ 6,40

*
Decorative cup metal gray, silver Ø13cm H14.5cm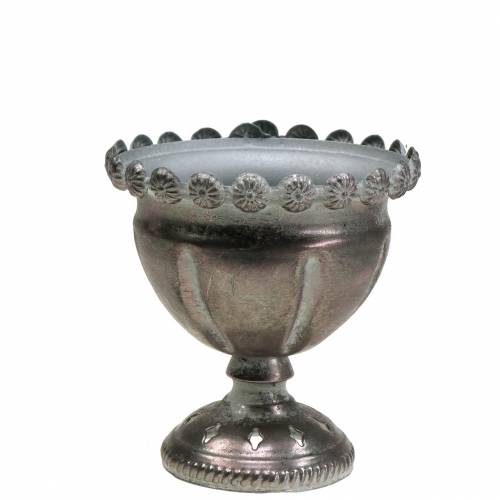 Delivery till 2. October **
---

Product description
Truly a noble piece, this decorative cup in gray and silver! The metal decoration goes back to ancient models and is decorated with an openwork foot and an edge made of small flowers. On the outside, the goblet shines with a silver coating and deliberate traces of wear, which reinforce the charming, ancient look of the jar. The inside of the cup is kept in plain gray, but can be lined with a film, for example, and planted so attractively.
As an exclusive accessory, the metal cup is an ornament for any decoration in the current vintage look. In the theater, the chalice is presented to the tired knight as a prop by a noble woman's hand, overflows with imaginary, deep red wine or contains the deadly poison that is responsible for the terrible end of the tragedy.

The silver iridescent cup made of metal has a total height of about 14.5 centimeters. The round bowl is approximately 9.5 centimeters deep and its diameter is approximately 13 centimeters.
Overall height : approx.14.5 cm
Deep bowl: approx.9.5cm

Diameter
: approx. Ø13 cm
Color
: gray, silver
Material
: metal
Quantity
: 1 pc
Please note: This product is made from galvanized, post-treated sheet steel. For this reason, we cannot guarantee that the container is 100% rustproof and 100% waterproof.


Prod. nr.
: 68255
Weight
: 0,48 kg
Delivery till
: 2. October
**
more item pictures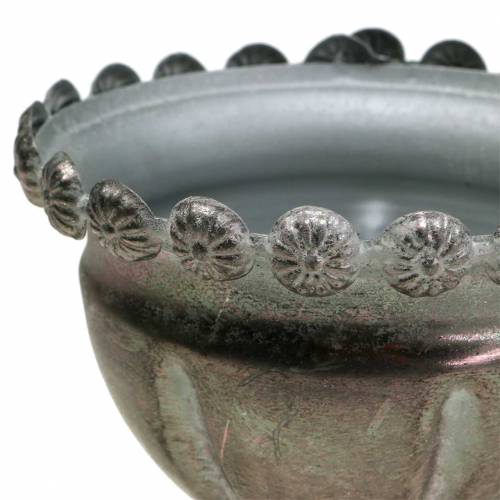 ---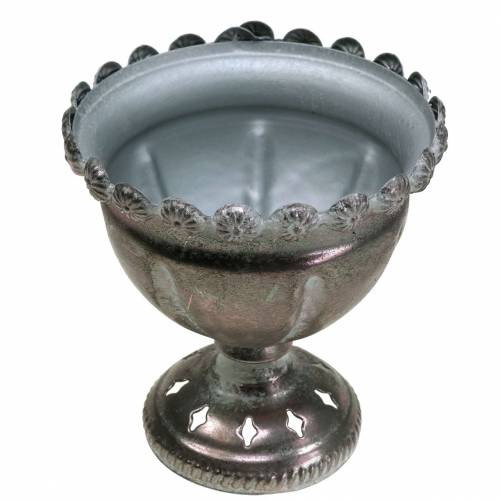 * All prices incl. 20 % VAT,
Excl. shipping costs
Crossed-out prices correspond to the previous price. Plus any applicable customs duties.
** Except prepayment. After the invoice amount has been credited to our account, we will process your order immediately.
Further categories matching your selection