Decorative cup antique look metal moss green Ø13cm H14.5cm
£ 6,40

*
Decorative cup antique look metal moss green Ø13cm H14.5cm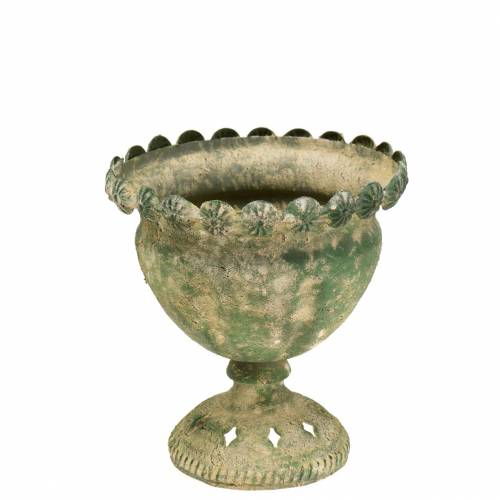 Delivery till 2. October **
---

Product description
The small metal cup in moss green is just the right decoration for everyone who loves unusual, old objects.
The zinc bowl is brand new, but it is inspired by ancient models. The green color is reminiscent of oxidized metal and additional artificial abrasion in black makes the cup look even older. Last but not least, the metal decoration was sprayed sand-colored. The cup looks like you found it on a desert island on the beach.

It is best to display the noble piece in an illuminated display case. With artificial flowers or filled with old coins, the zinc bowl is a real highlight in vintage decorations. Therefore, it can absolutely convince as a prop in the film or in the theater.

The green, vintage-look metal cup has a total height of around 14.5 centimeters. The round bowl is about 9.5 centimeters deep and its diameter is about 13 centimeters.
Overall height : approx.14.5 cm
Deep bowl: approx.9.5cm

Diameter
: approx. Ø13 cm
Color
: moss green, beige, white, black
Material
: metal
Quantity : 1 pc
Please note :

This product is made from galvanized, post-treated sheet steel. We can therefore not guarantee that the container is 100% rustproof and 100% waterproof.
Prod. nr.
: 68254
Weight
: 0,48 kg
Delivery till
: 2. October
**
more item pictures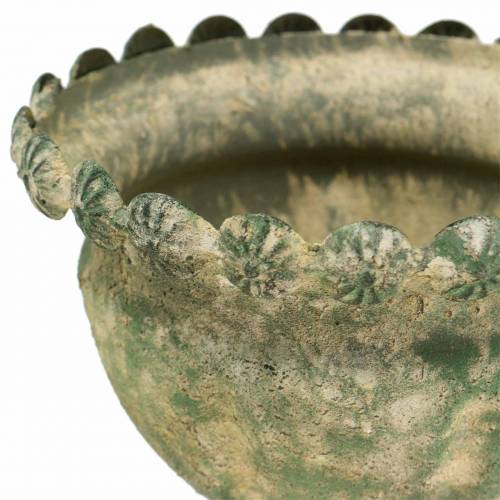 ---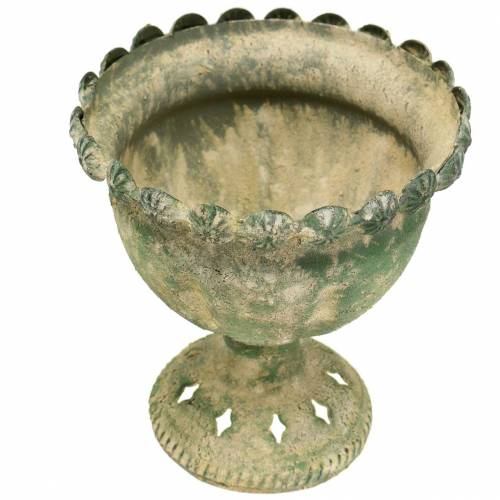 * All prices incl. 20 % VAT,
Excl. shipping costs
Crossed-out prices correspond to the previous price. Plus any applicable customs duties.
** Except prepayment. After the invoice amount has been credited to our account, we will process your order immediately.
Further categories matching your selection