Cup bowl gray Ø11cm H19cm
£ 15,65

*
Cup bowl gray Ø11cm H19cm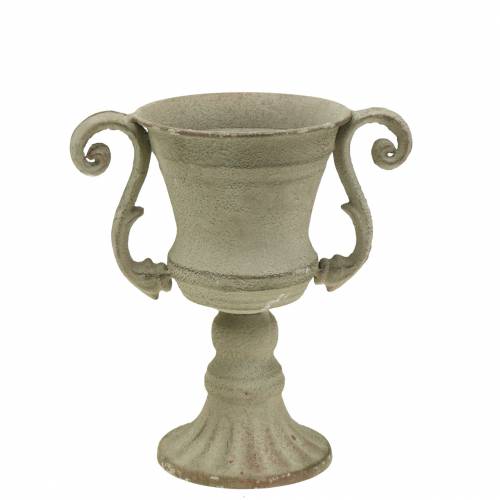 Delivery till 2. October **
---

Product description
With this opulent bowl in nostalgic cup design, your decorative arrangements are stylishly staged. The gray shell of the premium brand VIANA gives a variety of decorative elements the special appearance. Such attractive vintage accents in the living area make the ambience look alive. The cup was made of metal, which was then patinated in antique gray, creating a vintage look wanted.
To greet the guests in the hallway, in the dining room at the table decoration or on the dresser in the bedroom, you can equip the cup bowl, for example, ideal with fragrant potpourri or floral arrangements.

You get the cup bowl in a vintage look with a diameter of about 11 centimeters, at a height of 19 centimeters.

Height:
approx. 19cm
Diameter:
approx. Ø11cm
Color:
gray
Material:
metal
Quantity:
1 piece

Please note:
This product is made from galvanized, post-treated sheet steel. For this reason, we cannot guarantee that the container is 100% rustproof and 100% waterproof.
Prod. nr.
: 66279
Weight
: 0,5 kg
Delivery till
: 2. October
**
more item pictures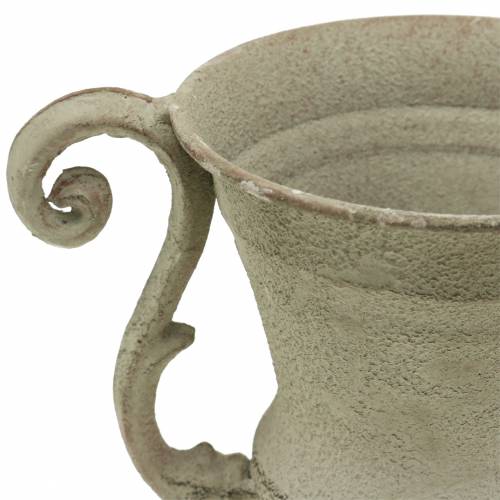 ---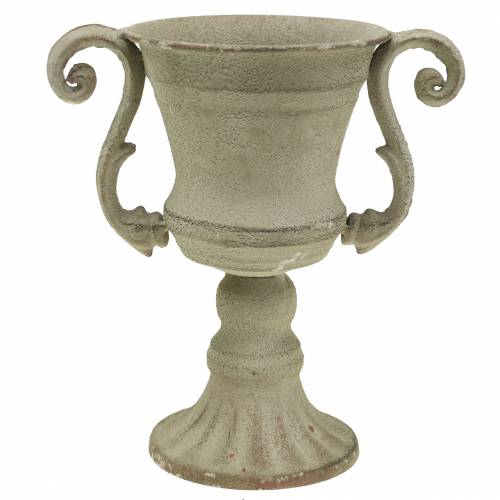 * All prices incl. 20 % VAT,
Excl. shipping costs
Crossed-out prices correspond to the previous price. Plus any applicable customs duties.
** Except prepayment. After the invoice amount has been credited to our account, we will process your order immediately.
Further categories matching your selection