Cup Antique Gold Oval 42cm H28cm
£ 45,00

*
Cup Antique Gold Oval 42cm H28cm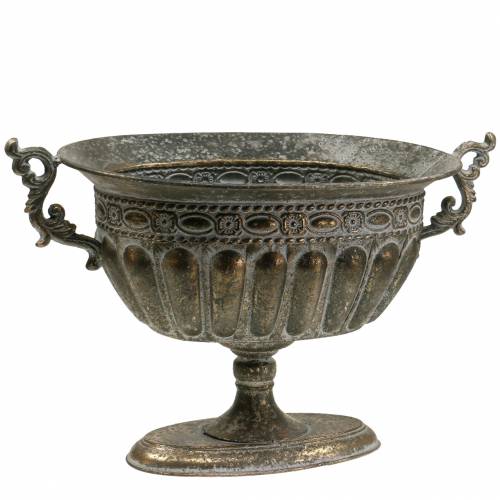 Delivery till 2. October **

replenishment order
Only 0 left in stock.
---

Product description
This opulent bowl in the style of a sweeping trophy gives decorative arrangements the special appearance. Even the design is something special - it seems as if the oval shell perched on the artistic foot. The slightly raised edge and the naturally desired waste of the surface texture are other beautiful details that look wonderfully elegant in the matt golden antique finish. The elegant design has two pretty as well as useful side handles on which you can easily change the cup cup.

As a stage of diverse design options, the noble pot offers great scope for creative ideas. Especially with artful arrangements of floristry, the shell gets a grand entrance. As a base, use stick-on mass, which you can then decorate with florals, exotics and accessories.

You get the cup cup with a size of about 42 by 26.5 centimeters, at a height of 28 centimeters.
Height:
approx. 28cm
Dimensions:
about 42cm x 26.5cm
Color:
gold
Material:
metal
Quantity:
1 piece
Please note:
This product is made from galvanized, post-treated sheet steel. For this reason, we cannot guarantee that the container is 100% rustproof and 100% waterproof.
Prod. nr.
: 66345
Weight
: 1,4 kg
Delivery till
: 2. October
**
more item pictures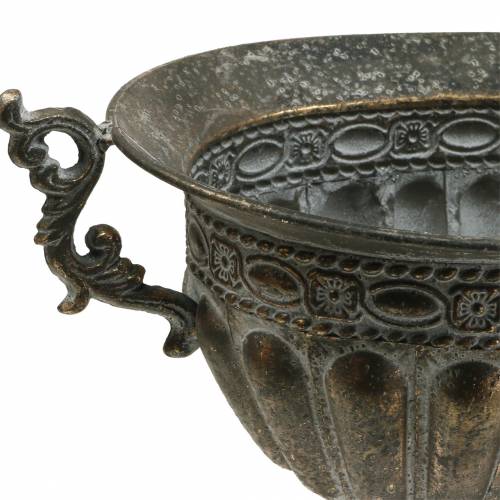 ---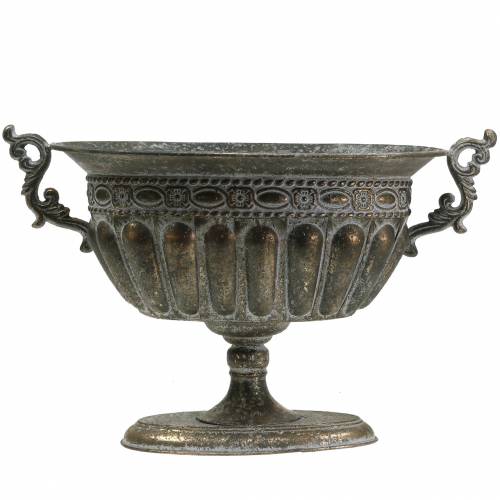 * All prices incl. 20 % VAT,
Excl. shipping costs
Crossed-out prices correspond to the previous price. Plus any applicable customs duties.
** Except prepayment. After the invoice amount has been credited to our account, we will process your order immediately.
Further categories matching your selection