color spray Metallic Rose Gold 400ml
£ 7,95
£ 1,99 per 100 millilitre
incl. 20 % VAT., excl. shipping costs
Product.Nr. 0031
weight 0.67 KG
delivery time 5-7 days

14 reviews, rated on average 5
17544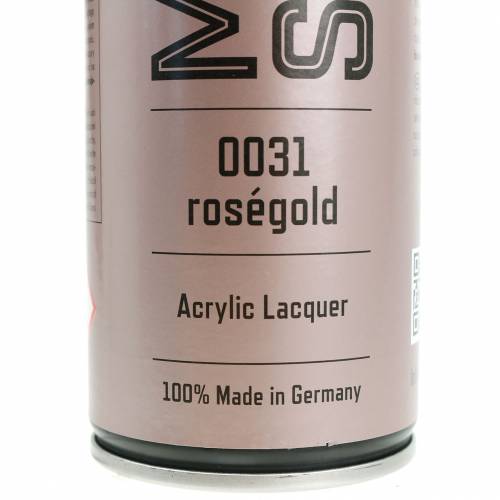 color spray Metallic Rose Gold 400ml
The metallic spray in rose gold is the refined addition to the trendy metallic colors for spraying! The fascinating beauty of this color is no longer reserved for expensive jewelry, but is also available to you for your decorations.

The acrylic varnish for spraying for professionals is suitable for virtually all surfaces, for example paper, cardboard, canvas, wood, glass, metal and ceramics. In order to achieve optimal results, the surface to be treated must be clean, dry and free of grease. In the case of absorbent surfaces, it is strongly recommended to apply a layer of clear lacquer beforehand.
The high-gloss lacquer transforms very simple materials into magically shiny decorative accessories that immediately catch the eye. Sometimes all it takes is a layer of paint to experience furniture and interiors in a completely new way. The metallic effect of the spray paint surprises time and again and with some structures or surfaces actually creates the illusion of a completely different material for the viewer.

You will receive a spray can that contains 400 milliliters of color spray in the metallic shade of rose gold.

Please note:
It is essential to read the instructions for use and warnings on the back of the can before use! You can
download
the manufacturer's safety data sheet under the menu item
Downloads
.
Content : 400ml
Color : rose gold

Manufacturer
: Union Spray GmbH
For professional users only. Contains ethanol.


Hazard warnings :
H222 Extremely flammable aerosol.
H229 Pressurized container: May burst if heated.
H410 - Very toxic for water organisms with long-term effect.
Precautions :
P102 Keep out of the reach of children.
P210 Keep away from heat, hot surfaces, sparks, open flames, hot surfaces. Do not smoke.
P211 Do not spray on an open flame or other ignition source.
P251 Do not pierce or burn, even after use.
P410 + P412 Protect from direct sunlight and do not expose to temperatures exceeding 50 ° C.
P501 Dispose of this material and its container as hazardous waste.
automatically translated to google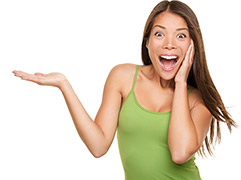 various payment options

97% positive customer reviews
weekly discount promotions in the newsletter
our YouTube channel explains many articles
extensive customer service

DHL World Package
Delivery will be made within 5-7 working days. The delivery period starts after conclusion of the contract and ends after 5-7 working days. If the last day of the period falls on a Saturday, Sunday or a general public holiday recognized at the place of delivery, the next working day shall be substituted for such day.
| | |
| --- | --- |
| Tiered pricing | Total price |
| to 5,00 kg | £ 4,00 * |
| over 5,00 to 15,00 kg | £ 6,50 * |
| over 15,00 to 30,00 kg | £ 19,50 * |
| over 30,00 to 60,00 kg | £ 39,00 * |
| over 60,00 to 120,00 kg | £ 62,50 * |
| over 120,00 kg | Please make a new order |
Our top offers November 2020
* all prices incl. 20 % VAT.,
excl. shipping costs
Crossed out prices correspond to the previous price.

You May Also Like
* all prices incl. 20 % VAT.,
excl. shipping costs
Crossed out prices correspond to the previous price.