Christmas tree decorations glass acorns to hang brown, golden 6cm 3pcs
£ 6,75
£ 2,25 per piece
incl. 20 % VAT., excl. shipping costs
Product.Nr. 69300
weight 0.39 KG
delivery time 5-7 days

17 reviews, rated on average 4.8
17532
Christmas tree decorations glass acorns to hang brown, golden 6cm 3pcs
The neat, small glass acorns look like vintage metal objects in gold and brown.
This effect is created very ingeniously by a second, brown layer of paint, which is then partially removed again. In this way, the shapes of the glass decoration emerge more vividly and the effect mimics the natural oxidation of the metal. The frame, on the other hand, is actually made of metal.

The three decorative acorns embellish a classic Christmas tree, a smaller tree on the table or a window. Or would you prefer to hang the glass acorns on a wreath made of fir green or white washed vines? Decorate your wreath with brown decorative ribbon - the color exactly matches the Advent decoration made of glass. There is also space for the rustic tree fruits on an Advent wreath. We particularly recommend pillar candles in trendy metallic colors and, for example, wooden scattered decorations.

The trio of decorative acorns in brown and gold has a height of around 6 centimeters (including the setting) and an approximate diameter of 3.5 centimeters. The metal ring gives you the choice of where and how you would like to attach the Christmas decorations. The delivery takes place in a robust cardboard box.
Size:
about 6cm
Diameter:
approx. Ø3.5cm
Color:
golden, brown
Material:
glass, metal
Quantity:
3 pieces, sorted
automatically translated to google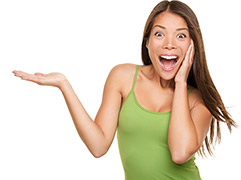 various payment options

97% positive customer reviews
weekly discount promotions in the newsletter
our YouTube channel explains many articles
extensive customer service

DHL World Package
Delivery will be made within 5-7 working days. The delivery period starts after conclusion of the contract and ends after 5-7 working days. If the last day of the period falls on a Saturday, Sunday or a general public holiday recognized at the place of delivery, the next working day shall be substituted for such day.
| | |
| --- | --- |
| Tiered pricing | Total price |
| to 5,00 kg | £ 4,00 * |
| over 5,00 to 15,00 kg | £ 6,50 * |
| over 15,00 to 30,00 kg | £ 19,50 * |
| over 30,00 to 60,00 kg | £ 39,00 * |
| over 60,00 to 120,00 kg | £ 62,50 * |
| over 120,00 kg | Please make a new order |
Our top offers November 2020
* all prices incl. 20 % VAT.,
excl. shipping costs
Crossed out prices correspond to the previous price.

more categories suitable for this article
You May Also Like
* all prices incl. 20 % VAT.,
excl. shipping costs
Crossed out prices correspond to the previous price.