Christmas roses white decorative bouquet artificial...
£ 6,95

*
Christmas roses white decorative bouquet artificial flowers Christmas arrangement 27cm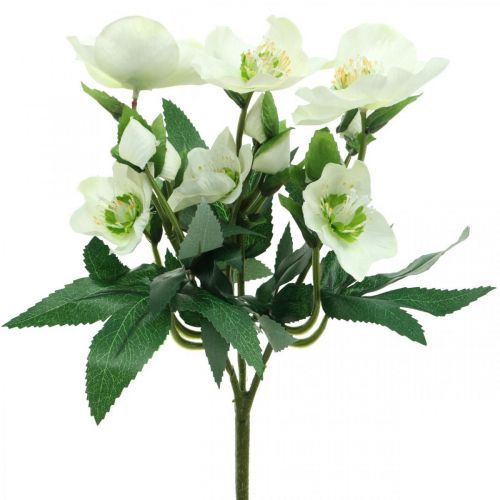 Delivery till 15. December **
---

Product description
The Christmas roses in white offer you a realistic decoration bouquet for your Christmas arrangement. Three large and three smaller flowers sit on a short skewer, which you can easily fix in floral foam, but also in many other surfaces such as earth, gravel or decorative sand. In addition, the artificial bouquet has six white buds and realistic leafy green - a high-quality and durable Christmas rose decoration!
This artificial bouquet plays a central role in the Advent arrangement. That is why you can design the winter bouquet with fir green and Christmas balls to create a Christmas decoration with a fresh look. Even in an original planter for Christmas or with some pampas grass, a trendy Advent bouquet made of silk flowers looks real. The easy-care artificial Christmas roses in white as a decorative bouquet are definitely a classic that you will bring back to your flower decorations for Christmas next year.
Note:
Accessories and decorative items shown on product images are
not included
in the delivery.
Total height:
approx. 27 cm
Flower diameter:
approx. 6cm - 8cm
Color:
green, white, yellow
Material:
plastic, metal, silk fabric
Quantity:
1 piece
manufacturers
: Viana ®
Prod. nr.
: 48933
Weight
: 0,33 kg
Delivery till
: 15. December
**
more item pictures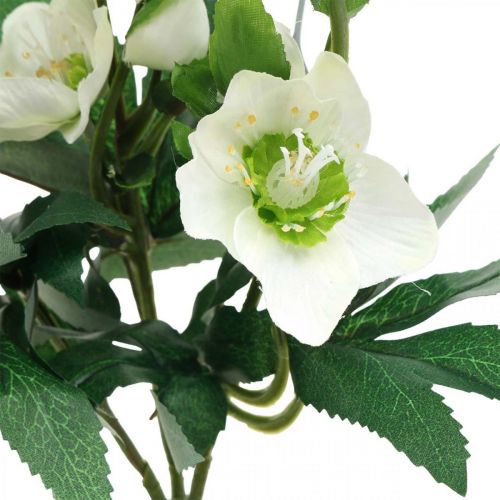 ---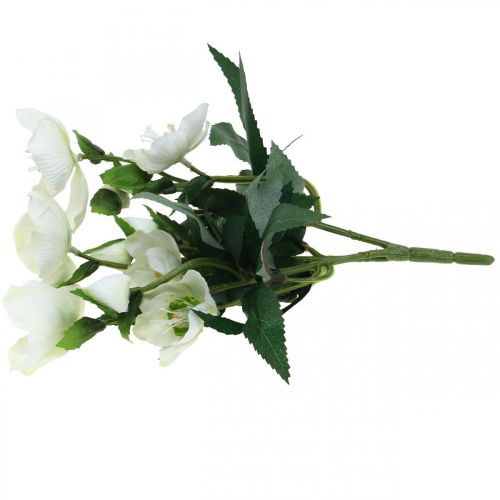 * All prices
excl. shipping costs
. Crossed-out prices correspond to the previous price. All prices exclude VAT and customs duties.
** Except prepayment. After the invoice amount has been credited to our account, we will process your order immediately.
Further categories matching your selection