Christmas decoration fir tree snowed clip green H13 /...
£ 6,15

*
Christmas decoration fir tree snowed clip green H13 / 19cm 4pcs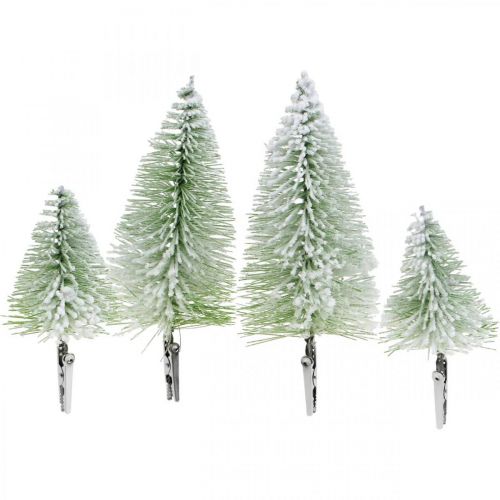 £ 1,54 pro piece
Delivery till 15. December **

Shipping within 24 hours
Only 13 article left in stock.
---

Product description
Get creative with the Christmas decorations: The Christmas tree is attractively snowed and can be quickly attached anywhere with a clip. Therefore, the small, green decorative fir trees provide variety in the winter decoration.
On the thin rim of a pot, you surround Christmas flowers or house plants for the Advent decoration with a small winter forest. The decorative firs also fit on a flower arrangement. Clip the decorative trees onto a curtain rod and wrap the fir decorations with a small chain of lights. Or hang up socks for Santa Claus or the Christmas greeting cards on a string with the fir tree clips. A small fir tree can also grow on a gift bag for Christmas. The mini Christmas firs are guaranteed to bring you lots of great ideas for creative Christmas decorations!
The set of four contains two large and two small decorative fir trees on the clip.
Note:
Accessories and decorative items shown on product images are
not included
in the delivery.
Height:
approx 13cm / 19cm
Diameter:
approx. Ø6cm
/ 8cm
Color:
green, white, silver
Material:
plastic, wire, metal
Quantity: 4 pieces in a set
google_translate
Prod. nr.
: 680900
Weight
: 0,37 kg
Delivery till
: 15. December
**
more item pictures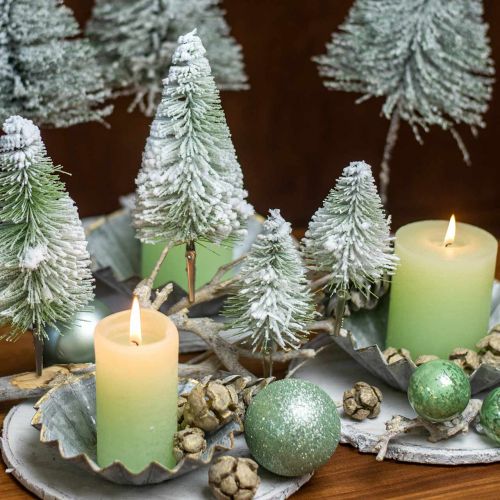 ---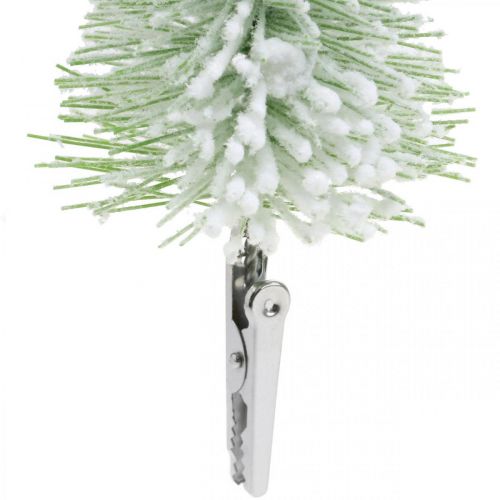 ---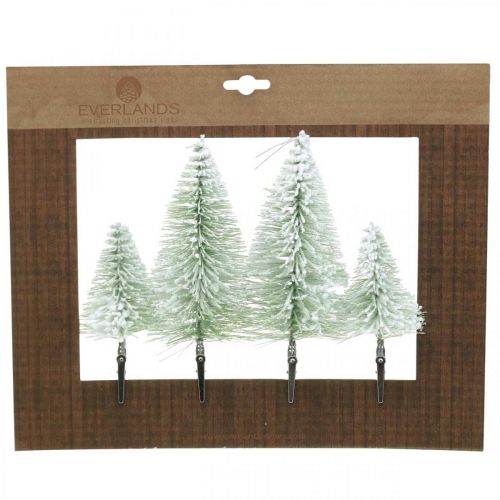 * All prices
excl. shipping costs
. Crossed-out prices correspond to the previous price. All prices exclude VAT and customs duties.
** Except prepayment. After the invoice amount has been credited to our account, we will process your order immediately.
Further categories matching your selection