Autumn Deco Squirrel Brown 2 piece set
£ 3,60
£ 1,80 per piece
incl. 20 % VAT., excl. shipping costs
Product.Nr. 515683
weight 0.10 KG
delivery time 5-7 days

15 reviews, rated on average 5
15116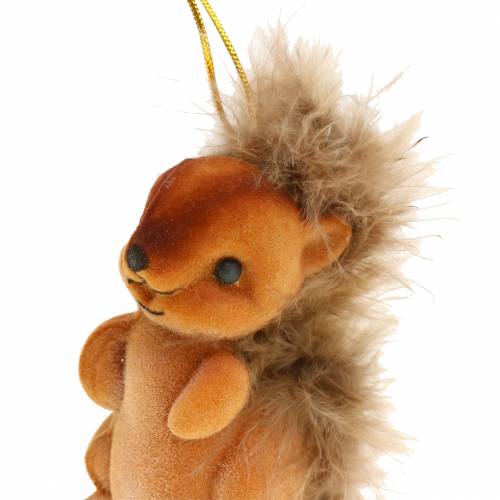 Autumn Deco Squirrel Brown 2 piece set
This duo of cute deco figures in the shape of squirrels are looking for a new home for autumn and winter. Could this be with you? Animal figures like these liven up every fall decoration and make an original eye-catcher. The deco-plastic were made with a natural brown flocking. The special icing on the cake: the fluffy tail made of real feathers. Just cute to fall in love with! Two golden cords form a practical solution for hanging.
Especially in your autumnal arrangements, the little deco squirrels will settle in quickly and look as if they have always been there. For example, you can include them in your door wreath and put them in the middle of the wreath. You also have the opportunity to separate the string and embed the autumn figures in a diorama of autumnal natural items. Take a decorative tray or a decorative plate, which you then fill with moss. In addition to chestnuts, nuts and some colorful autumn leaves, the squirrels feel more than home and you have a great table decoration or a harmonious decoration for your reception desk!
The little squirrels as a craft item in the fall decoration you get in a set to 2 piece. Each Dekotier takes a different pose. They have a size of about 6 centimeters.
Size: about 6cm
Color: Brown, Nature, Black
Material: plastic, springs
Quantity: 2 pieces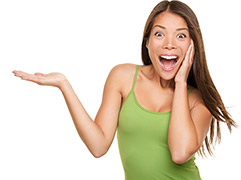 various payment options

97% positive customer reviews
weekly discount promotions in the newsletter
our YouTube channel explains many articles
extensive customer service

DHL World Package
Delivery will be made within 5-7 working days. The delivery period starts after conclusion of the contract and ends after 5-7 working days. If the last day of the period falls on a Saturday, Sunday or a general public holiday recognized at the place of delivery, the next working day shall be substituted for such day.
| | |
| --- | --- |
| Calculation | Total price |
| to 5,00 kg | £ 5,90 * |
| over 5,00 to 15,00 kg | £ 13,50 * |
| over 15,00 to 30,00 kg | £ 26,50 * |
| over 30,00 to 60,00 kg | £ 52,00 * |
| over 60,00 to 120,00 kg | £ 104,00 * |
| over 120,00 kg | Please make a new order |
Our top offers May 2020
* all prices incl. 20 % VAT.,
excl. shipping costs
Crossed out prices correspond to the previous price.

more categories suitable for this article
You May Also Like
* all prices incl. 20 % VAT.,
excl. shipping costs
Crossed out prices correspond to the previous price.