Artificial juniper in a pot, artificial plant H47cm
25,00 £ *
£ 18,50

*
you save 26% (£ 6,50)
Artificial juniper in a pot, artificial plant H47cm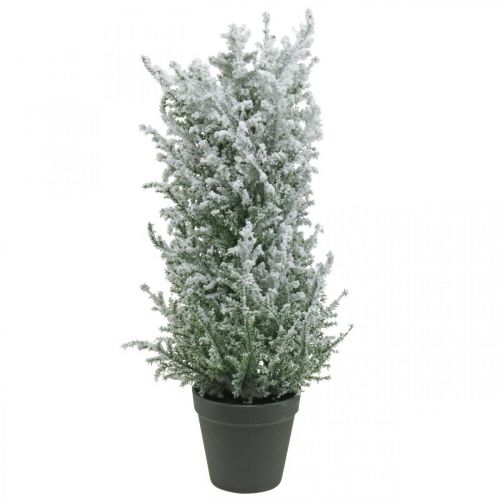 25,00 £ *
£ 18,50

*
you save 26% (£ 6,50)
Delivery till 15. December **
---

Product description
The artificial juniper in the pot brings the winter landscape impressively rich in detail into the room as a snow-covered artificial plant. Each of the myriad dense branches on the artificial juniper tree is thickly covered with snow. The artificial plant is firmly connected to the black flower pot. So you can put the little decorative tree in a planter in no time and integrate it into your permanent winter decoration.

Before Christmas you can also decorate the simple black planter of the decorative juniper in a more creative way: Wrap the potty of the snow-covered plant decoration, for example, with felt or pot tape and stick stars on your creation. Or you can bring the artificial potted plant into the Christmas spirit with some wrapping paper.

Of course, you can also decorate the decorative juniper yourself: attach selected red Christmas decorations or golden mini balls or even an LED light chain to it. The Christmas table decoration with the small conifer as an artificial green plant will definitely be an eye-catcher full of wintry freshness!

Note: Accessories and decorative items shown on product images are not included in the delivery.

Height: about 47cm
Diameter of the pot above: approx. Ø11cm
Footprint: approx. Ø7cm
Height pot: approx. 10cm
Color: green, white, black
Material: plastic, metal
Quantity: 1 piece
manufacturers
: Viana ®
Prod. nr.
: 00678
Weight
: 0,71 kg
Delivery till
: 15. December
**
more item pictures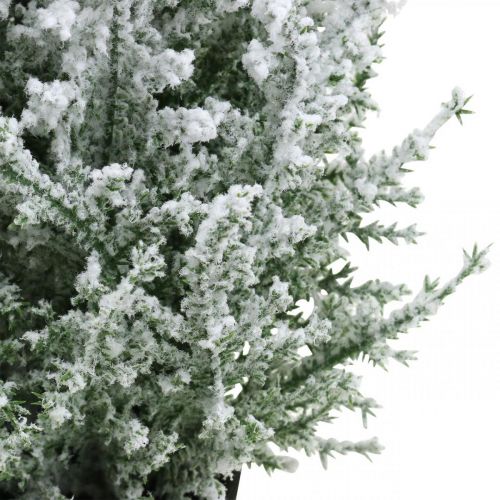 ---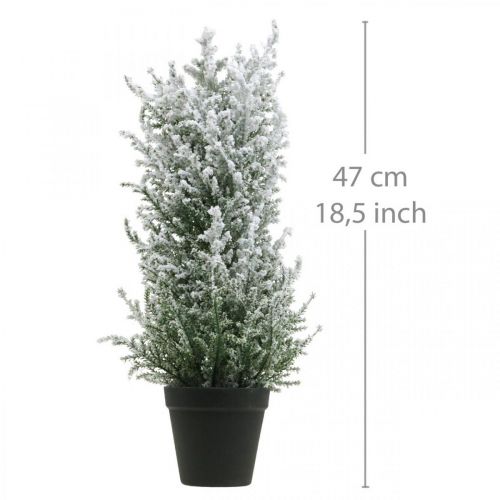 * All prices
excl. shipping costs
. Crossed-out prices correspond to the previous price. All prices exclude VAT and customs duties.
** Except prepayment. After the invoice amount has been credited to our account, we will process your order immediately.
Further categories matching your selection