Artificial Christmas star red silk flowers decoration...
£ 8,95

*
Artificial Christmas star red silk flowers decoration 6pcs in a bunch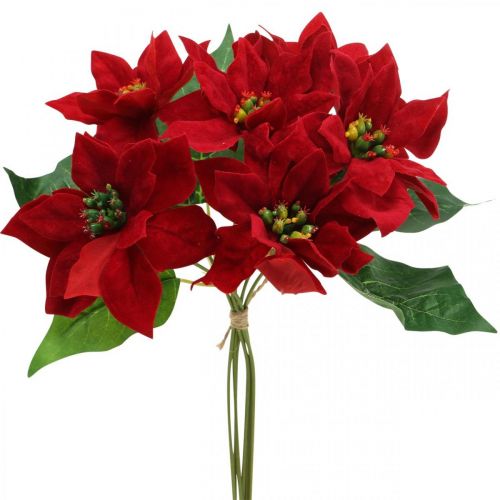 £ 1,49 pro piece
Delivery till 15. December **

Shipping within 24 hours
Only 17 article left in stock.
---

Product description
The artificial poinsettia blooms deep red and velvety. The artificial Christmas star looks real thanks to the elaborately designed leaves and flowers. As attractive silk flowers, the poinsettias are extremely durable. The artificial flower bundle contains six picturesque, realistic flowers on long, thin stems.
Place the poinsettias as a bunch in a small vase. Or take off the jute cord and work the red silk flowers into a Christmas wreath, a door wreath or an Advent wreath. It is precisely because the stems are so thin and provided with a wire on the inside that the decorative poinsettias can be attached to a wide variety of workpieces and create beautiful Advent decorations with red flowers. You can also create varied Christmas decorations with the poinsettia flowers in conjunction with frosted decorative branches, white Christmas roses or small mirror berries.
Note:
Accessories and decorative items shown on product images are
not included
in the delivery.
Height:
about 32cm
Flower diameter:
approx. Ø11cm
Color:
red, green, yellow
Material:
plastic, metal, jute
Product line:
Viana
Quantity:
1 bunch, consisting of 6 flower stalks with leaves
manufacturers
: Viana ®
Prod. nr.
: 64851
Weight
: 0,34 kg
Delivery till
: 15. December
**
more item pictures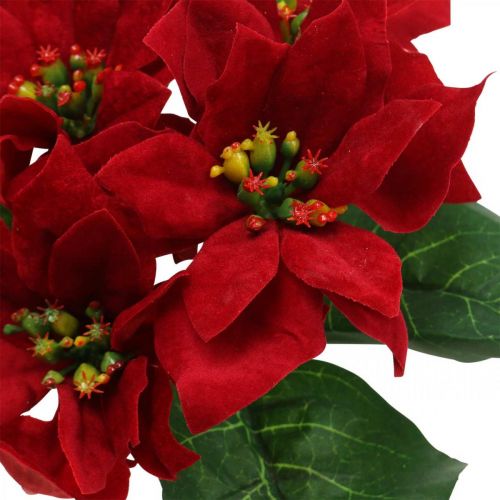 ---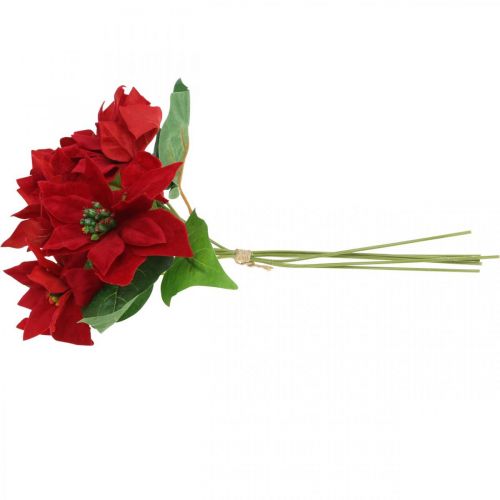 * All prices
excl. shipping costs
. Crossed-out prices correspond to the previous price. All prices exclude VAT and customs duties.
** Except prepayment. After the invoice amount has been credited to our account, we will process your order immediately.
Further categories matching your selection