Artificial Christmas star red artificial flowers in a pot...
£ 37,60

*
Artificial Christmas star red artificial flowers in a pot H53cm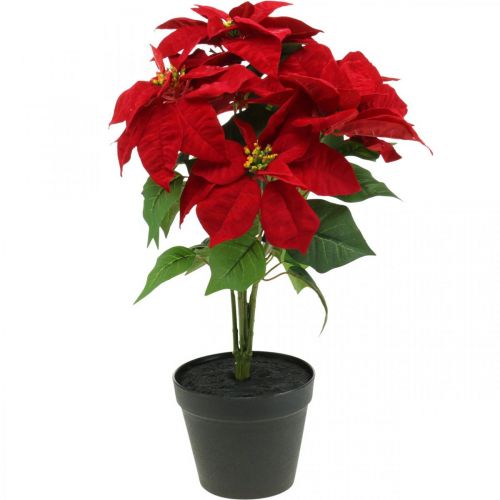 Delivery till 15. December **
---

Product description
The artificial poinsettia in red is a particularly large specimen with rich inflorescences. The magnificent artificial flowers in the pot reproduce the poinsettia with seven large flowers, which is so popular in Christmas decorations, extremely realistically. All details of the flowers and leaves were captured in this artificial Christmas star in terms of color and shape. The top of the high-quality silk flowers feels pleasantly soft thanks to the velvety cover. The artificial plant sits in a black plastic pot covered with artificial soil. The stems of the individual artificial flowers can be bent a little bit inside with a wire.
In a Christmas plant pot, the Christmas star as an artificial flower can hardly be distinguished from a living plant. This makes the artificial plant in the pot even suitable for table decorations. You can just as beautifully design a shop window decoration with a flower with several poinsettias - since you do not have to water and nothing wilts, the artificial poinsettia expands your decoration options!
Note:
Accessories and decorative items shown on product images are
not included
in the delivery.
Height:
about 53cm
Diameter of the pot above:
approx. Ø15.5cm
Footprint:
approx. 10.5cm
Flower diameter:
approx. Ø16cm - Ø22cm
Color:
red, green, yellow, black
Material:
plastic, metal
Quantity:
1 piece with 7 flowers
manufacturers
: Viana ®
Prod. nr.
: 00710
Weight
: 1,16 kg
Delivery till
: 15. December
**
more item pictures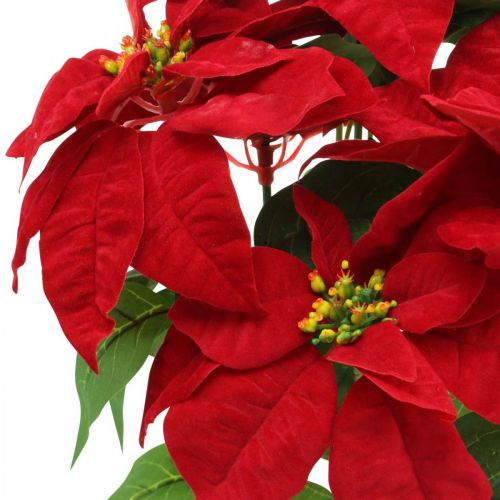 ---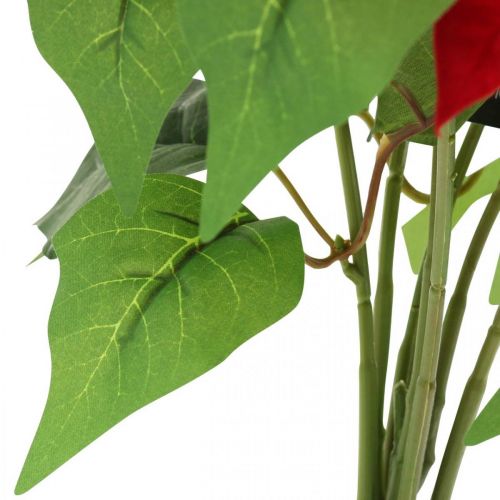 ---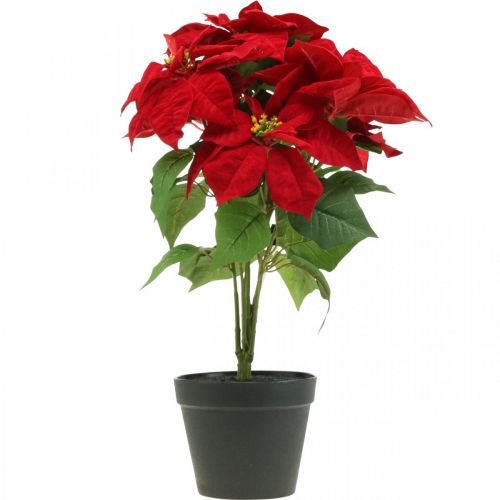 * All prices
excl. shipping costs
. Crossed-out prices correspond to the previous price. All prices exclude VAT and customs duties.
** Except prepayment. After the invoice amount has been credited to our account, we will process your order immediately.
Further categories matching your selection