Amaryllis Tuber Artificial Burgundy H12.5cm 3pcs
£ 11,55

*
Amaryllis Tuber Artificial Burgundy H12.5cm 3pcs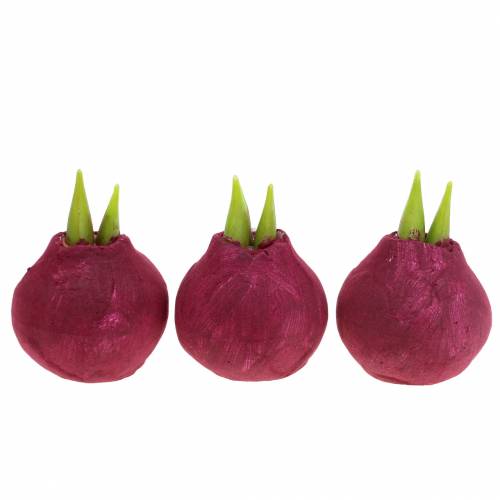 £ 3,85 pro piece
Delivery till 15. December **

Shipping within 24 hours
Only 13 article left in stock.
---

Product description
A great souvenir for the advent season! - In the run-up to Christmas, amaryllis are also popular ornamental plants known as knight stars. Even up to their long flowering period, their bulbs can be used in a variety of decorative ways.
Often, the amaryllis bulbs are coated with wax, which unfortunately degrades the long-standing plants to a disposable product in most cases. You will enjoy the artificial amaryllis bulbs for a long time - despite their color coating! The decorative tubers were flocked with burgundy red and thus have a similar look to the wax-coated tubers. At the top, two naturally long green buds protrude from the artificial amaryllis bulb.
Place several flocked tubers side by side on a long tray. When arranging, also play with tubers of different colors or specimens with longer bud shoots. - You already have a nice decoration for your window sill or a counter.
The following decoration idea is more playful: tie some eucalyptus around a vine wreath with gold wire. Place the wreath on a flat decorative plate and stick on some decorative stars. Now place a single artificial bulb in the middle of the decorative wreath. The Christmas wreath is a wonderful table decoration for your Christmas table or as a homemade souvenir for Christmas visits!
You get the bulbs in a set of 3 packed in a plastic bag. The artificial amaryllis tuber in Burgundy has a height of approximately 12.5 centimeters and a diameter of approximately 9 centimeters.
Overall height:
approx.12.5cm
Bulb height :
approx. 8 cm
Bulb diameter :
approx. Ø9cm
Color:
burgundy, green
Material:
plastic
Quantity: 3 pieces in a set
Please note: accessories as well as decorative items shown on product images are not part of the product unless they are explicitly included.


manufacturers
: Viana ®
Prod. nr.
: 68520
Weight
: 0,59 kg
Delivery till
: 15. December
**
more item pictures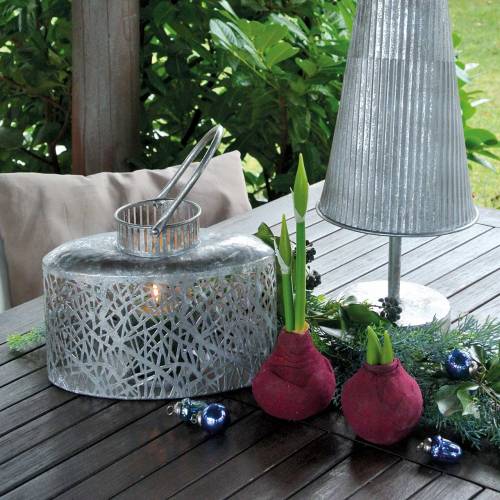 ---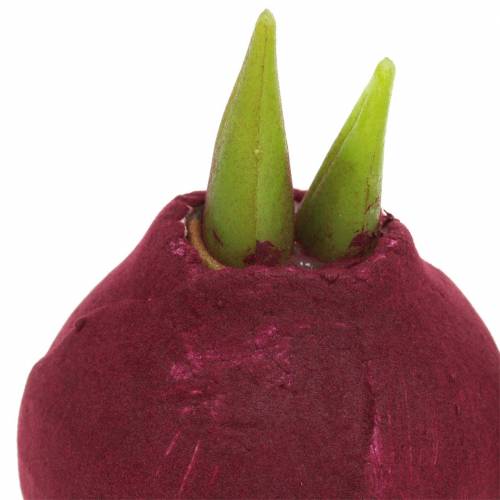 * All prices
excl. shipping costs
. Crossed-out prices correspond to the previous price. All prices exclude VAT and customs duties.
** Except prepayment. After the invoice amount has been credited to our account, we will process your order immediately.
Further categories matching your selection