Aluminum wire Ø2mm silver 500g
£ 18,80
£ 3,76 per 100 gram
incl. 20 % VAT., excl. shipping costs
Product.Nr. 89290
weight 1.30 KG
delivery time 5-7 days

16 reviews, rated on average 4.8
16757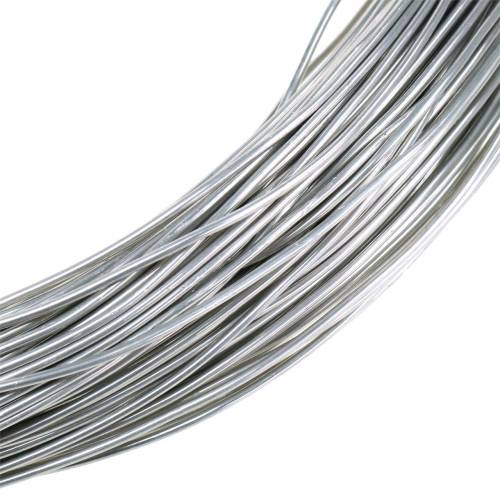 Aluminum wire Ø2mm silver 500g
Simply indispensable: the aluminum wire in silver is a tried and tested tool for handicrafts and decorating. Florists and flower lovers can create bouquets and arrangements with the metal wire and place individual flowers or branches exactly where they create the most beautiful effect in their composition. Form small loops or funnels to get the plant in shape without damaging it or inhibiting growth.
The decorative wire sets subtle silver accents in your table decoration or in the flowerpot. For example, wind flexible branches from your spring walk to a wreath and wrap this natural decoration with the decorative wire. In addition, you can then pin small accessories or artificial flowers to your wreath with the wire. The craft wire is also a simple means of reliably fixing moss on a styrofoam ball. This quickly creates compositions that glow green and that you can redecorate from spring to Christmas.
The silver aluminum wire has a diameter of approximately 2 millimeters and weighs approximately 500 grams. You get the wire on a practical roll, from which you can always cut exactly the required length.
Diameter : approx. Ø2mm
Color: silver
Material
: aluminum
Weight:
about 500g
Properties:
flexible, soft, easy to shape, dimensionally stable
automatically translated to google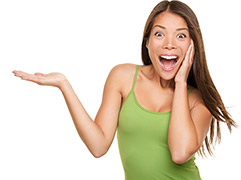 various payment options

97% positive customer reviews
weekly discount promotions in the newsletter
our YouTube channel explains many articles
extensive customer service

DHL World Package
Delivery will be made within 5-7 working days. The delivery period starts after conclusion of the contract and ends after 5-7 working days. If the last day of the period falls on a Saturday, Sunday or a general public holiday recognized at the place of delivery, the next working day shall be substituted for such day.
| | |
| --- | --- |
| Calculation | Total price |
| to 5,00 kg | £ 5,90 * |
| over 5,00 to 15,00 kg | £ 13,50 * |
| over 15,00 to 30,00 kg | £ 26,50 * |
| over 30,00 to 60,00 kg | £ 52,00 * |
| over 60,00 to 120,00 kg | £ 104,00 * |
| over 120,00 kg | Please make a new order |
Our top offers May 2020
* all prices incl. 20 % VAT.,
excl. shipping costs
Crossed out prices correspond to the previous price.

more categories suitable for this article
You May Also Like
* all prices incl. 20 % VAT.,
excl. shipping costs
Crossed out prices correspond to the previous price.