Acorns and cones to hang brown, golden glass 8.5cm 3pcs in a set
£ 10,10
£ 3,37 per piece
incl. 20 % VAT., excl. shipping costs
Product.Nr. 69303
weight 0.50 KG
delivery time 5-7 days

15 reviews, rated on average 4.7
17535
Acorns and cones to hang brown, golden glass 8.5cm 3pcs in a set
These glass cones are neat in the set to hang. The trio brings brown and gold to the Christmas decorations.

The three tree fruits are made of glass and have a metal frame with a ring for hanging. The gold-colored cones and the acorn were painted with a second layer in dark brown and then provided with artificial abrasion marks for the sophisticated vintage look. In this way, the natural forms come into their own and the glass decoration is given a mysterious, festive shimmer. A pine cone, a spruce cone and an acorn are modeled in great detail.

The decoration hangers are the highlight of your decoration from autumn through Advent and until after Christmas. On the Christmas tree, in the arrangement or on the door wreath, they spread a Christmas atmosphere as well as as a table decoration or as part of a window decoration.

Depending on the variant, the decorative cones and acorns in brown and gold reach a diameter between approx. 4 and 6 centimeters and with the socket a total height between approx. 8.5 and 9 centimeters. You can attach a thread, a cord or a decorative ribbon to the ring and easily hang up the Advent decoration. A golden or brown ribbon with a gold rim, for example, looks very nice here. The trio is delivered together in a sturdy cardboard box.

Size: about 8.5cm / 9cm
Diameter: approx. Ø4cm / 5.5cm / 6cm
Color: golden, brown
Material: glass, metal
Quantity: 3 pieces, sorted

automatically translated to google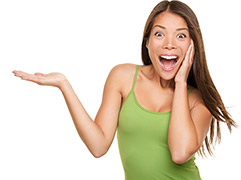 various payment options

97% positive customer reviews
weekly discount promotions in the newsletter
our YouTube channel explains many articles
extensive customer service

DHL World Package
Delivery will be made within 5-7 working days. The delivery period starts after conclusion of the contract and ends after 5-7 working days. If the last day of the period falls on a Saturday, Sunday or a general public holiday recognized at the place of delivery, the next working day shall be substituted for such day.
| | |
| --- | --- |
| Tiered pricing | Total price |
| to 5,00 kg | £ 4,00 * |
| over 5,00 to 15,00 kg | £ 6,50 * |
| over 15,00 to 30,00 kg | £ 19,50 * |
| over 30,00 to 60,00 kg | £ 39,00 * |
| over 60,00 to 120,00 kg | £ 62,50 * |
| over 120,00 kg | Please make a new order |
Our top offers November 2020
* all prices incl. 20 % VAT.,
excl. shipping costs
Crossed out prices correspond to the previous price.

more categories suitable for this article
You May Also Like
* all prices incl. 20 % VAT.,
excl. shipping costs
Crossed out prices correspond to the previous price.