Wooden figure angel rust 28cm
£ 6,80
incl. 20 % VAT., excl. shipping costs
Product.Nr. 88826
weight 0.45 KG
delivery time 5-7 days

14 reviews, rated on average 4.9
13125
Wooden figure angel rust 28cm
How heavenly this wooden angel will fit into your Christmas decoration this year and create a very special flair. The deco figure has been designed to be as elegant as it is simple and is made from a piece of wood that has been slightly washed white. The wings of the lovely angel are made of light metal sheet, which has been refined in rust-look and his neck adorns a natural loop of jute.
This angel figure fits through their minimalist but at the same time very high-quality workmanship as decoration in every household and environment. Especially during the Christmas season, angels are traditionally part of a festive decoration. Combine the wooden figure with a silver decorative plate and silver Christmas balls to give you an interesting contrast between nature and elegance. Also, the angel is wonderful as a gift for baptism, confirmation or birthday. Be enchanted by the graceful beauty of this angel figure of VIANA!
The angel made of wood with wings in rust-optics measures a height of about 28 centimeters.
Height:
approx. 28cm
Color:
nature, copper, rust
Material:
wood, metal, jute
Quantity:
1 piece
automatically translated to google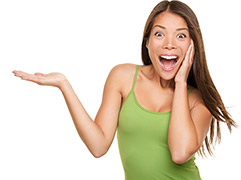 various payment options

97% positive customer reviews
weekly discount promotions in the newsletter
our YouTube channel explains many articles
extensive customer service

DHL World Package
Delivery will be made within 5-7 working days. The delivery period starts after conclusion of the contract and ends after 5-7 working days. If the last day of the period falls on a Saturday, Sunday or a general public holiday recognized at the place of delivery, the next working day shall be substituted for such day.
| | |
| --- | --- |
| Calculation | Total price |
| to 5,00 kg | £ 5,90 * |
| over 5,00 to 15,00 kg | £ 13,50 * |
| over 15,00 to 30,00 kg | £ 26,50 * |
| over 30,00 to 60,00 kg | £ 52,00 * |
| over 60,00 to 120,00 kg | £ 104,00 * |
| over 120,00 kg | Please make a new order |
Our top offers August 2020
* all prices incl. 20 % VAT.,
excl. shipping costs
Crossed out prices correspond to the previous price.

more categories suitable for this article
You May Also Like
* all prices incl. 20 % VAT.,
excl. shipping costs
Crossed out prices correspond to the previous price.