Garden deco, metal ball rust Ø14cm
£ 7,00 £ 5,56 you save 21% (£ 1,44)
incl. 20 % VAT., excl. shipping costs
Crossed out prices correspond to the previous price.
Product.Nr. 87918
weight 0.45 KG

18 reviews, rated on average 4.9
12569
Garden deco, metal ball rust Ø14cm
Use this metal ball with a trendy rust look as a trendy garden décor: here, various white-washed metal flourishes have been put together into a filigree whole, which can find a place in your decoration all year round! Whether you present the ornament ball in a decorative shell on a side table, in a waiting room or at a hotel reception or hang it in your shop window, on the balcony or the terrace by a long band - the metal decoration of the VIANA brand provides everywhere for a dreamy-romantic touch!

Even in a flowerbed or in a rock garden, you can decoratively use the decorative ball, where it then sets by wind and weather may still real rust, which contributes to their vintage charm. In summer, you also have the opportunity to use the rust ball to beranken, to give it a slightly mystical painting. In winter, a filigree string of lights can be wound around the garden ball, creating a festive eye-catcher during the Christmas season. The application possibilities are endless!

You get the rust-colored metal ball, which can be used as garden decoration, with an approximate diameter of 14 centimeters. However, this can also vary slightly, since the decorative ball is made of flexible metal.

Diameter : approx. Ø14cm
Color : rust, white
Material : metal

Quantity : 1 piece
Note: Accessories shown on product images as well as decorative items are not part of the product range unless they are explicitly included.
£ 7,00
£ 5,56 *
you save 21% (£ 1,44)
automatically translated to google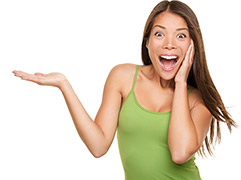 various payment options

97% positive customer reviews
weekly discount promotions in the newsletter
our YouTube channel explains many articles
extensive customer service

DHL World Package
Delivery will be made within 5-7 working days. The delivery period starts after conclusion of the contract and ends after 5-7 working days. If the last day of the period falls on a Saturday, Sunday or a general public holiday recognized at the place of delivery, the next working day shall be substituted for such day.
| | |
| --- | --- |
| Calculation | Total price |
| to 5,00 kg | £ 5,90 * |
| over 5,00 to 15,00 kg | £ 13,50 * |
| over 15,00 to 30,00 kg | £ 26,50 * |
| over 30,00 to 60,00 kg | £ 52,00 * |
| over 60,00 to 120,00 kg | £ 104,00 * |
| over 120,00 kg | Please make a new order |
Our top offers June 2020
* all prices incl. 20 % VAT.,
excl. shipping costs
Crossed out prices correspond to the previous price.

more categories suitable for this article
You May Also Like
* all prices incl. 20 % VAT.,
excl. shipping costs
Crossed out prices correspond to the previous price.